Jammu and Kashmir reaps benefits of over 140 development projects in Health and Medical Department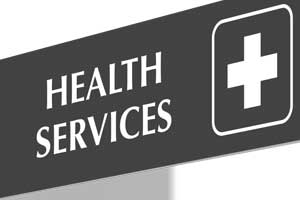 Jammu: Jammu and Kashmir seem to be benefitting as part of development projects, especially the Health and Medical Department in the state. The Valley boasts of nearly 149 projects working towards the upliftment of standards of medical infrastructure for locals.
The Centre has funded quality infrastructures at District and Sub District level, equipping them with latest medical facilities and also quality doctors. According to reports 89 Projects have been completed financially and 36 projects have been completed in action. A total of over Rs. 900 Crore have been released by the Centre under Prime Minister's Development Package (PMDP) for these projects and the state government has fully utilised all.
This boost in Medical Infrastructure has already worked. The state's Health Indicators are already better than the National Average and is set to get better. Many new district hospitals have come up with the latest medical equipment and doctors. The locals are also happy with the kind of development going on in health and medical infrastructure and say that this has benefitted them a lot as they earlier had to travel out of state for better health facilities but now those facilities are available in the state itself.