Jammu : Fortis launches new OPD Centre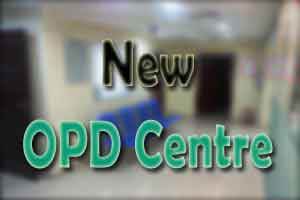 Jammu: A multi Speciality OPD Centre of Fortis Escorts Hospital, Amritsar  has been  inaugurated at  Dar House, Kursoo Rajbagh in Srinagar. The OPD was given its inaugural inning by Dr. Ranjit Singh, Senior Knee Replacement Surgeon,  Fortis Amritsar, who provided consultation to more than 100 patients suffering from  knee and hip joint problems.

According to Daily Excelsior.com , hosting an advanced knee care centre, Fortis Amritsar is equipped with high end knee replacement surgeries. Applying innovative techniques, the hospital offers 10 minute surgeries, almost zero bleeding &  pain;  patients can walk 2 hours after it, climb stairs the  next day and be  discharged on the third, elaborated Dr. Singh. According to hospital sources  regular  multi super speciality consultations would be available to valley patients  by specialists from Fortis Amritsar  every  Saturday and Sunday  on a weekly basis at this new OPD  unit . The hospital authorities are  confident that the valley would benefit tremendously from it.