Jammu: Nurses observe token strike, hold protests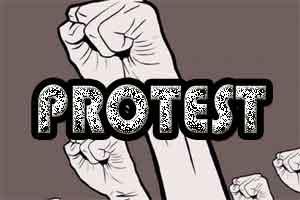 Jammu: The nursing staff in a government medical college and its associated hospitals observed an hour-long token strike and staged a protest in support of their long pending demands, including removal of pay anomalies.
The nursing staff went on an-hour long strike at 11 am and also assembled at the lawns of the government-run Shri Maharaja Gulab Singh (SMGS) hospital at Shalamar in the heart of the city and staged a peaceful protest.
Barring emergency services, the work in all main hospitals in the city was badly hit due to the non-availability of the nursing staff, officials said, adding that the emergency services were exempted from the purview of the protest.
The call for one-hour strike was given by the Nursing Association in Jammu to announce its support to agitation started by its counterparts in Kashmir.
We offer our support to the nursing association Kashmir which has started a one-hour daily strike in support of long pending demands, president Nursing Association SMGS hospital Pawanjeet Kour said.
She said the association will meet this evening and take a decision with regard to the future course of action.
Besides the issue of pay anomaly, Kour said they are demanding technical grade, a creation of posts, filling of higher vacant post, timely meeting of departmental promotion committee, hike in uniform allowance, risk allowance and changing of designation from staff nurse to nursing officer.
The nursing staff in Kashmir started one-hour token strike from 10 am since yesterday for a week and threatened to intensify the agitation if their demands were not fulfilled.