Japanese enchephalitis spread in Tripura district: CMO admitted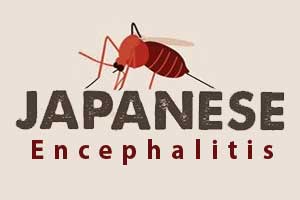 Ambassa: Within the span of three months, Japanese Enchephalitis has spread its grip in the northern Tripura district of Dhalai and after the bordering sub-division of Kamalpur it has traced in the sub-division of Ambassa which the Chief medical Officer(CMO) has admitted today.
According to the information, one woman Uma Deb of North Nalichara area in the sub-division of Ambassa has been admitted to the district hospital on July 2 last with high fever. As the doctors have failed to diagnose the disease, she has been shifted to Agartala Government Medical College and Hospital (AGMC) on July 4.
There the doctors have diagnosed the disease as Japanese Enchephalitis and she has been shifted to private ILS Hospital for proper treatment. But her condition has deteriorated there and she has been shifted to Kolkata on July 7 last. In the meanwhile, another boy from the same family identified as Tapas Deb has also caught with fever and has been shifted to AGMC.
The CMO Dr Sharadindu Reang has informed over telephone, "The news of the Japanese Enchephalitis is true. The microbilogy department of AGMC has confirmed it. We are taking measures to stop the increase of the disease". However, local people has alleged that, till date no measures have been found from the part of the health department.
Almost three months ago, a baby boy Rituraj Dhar has been died with the same disease in the bordering sub-division of Kamalpur. Now, fresh incident has sparked fear among the local people.