Jaypee Hospital commences OPD services in Chitta, Bulandshahr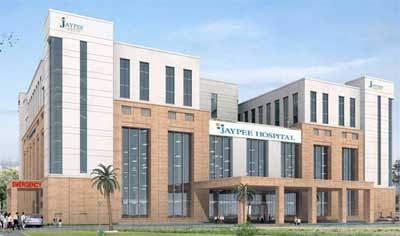 Bulandshahr : Jaypee Hospital, Noida, in an effort to reach out to tier-II cities has announced the commencement of its OPD services in Chitta, district Bulandshahr. This is a second venture of Jaypee Hospital that will be operational in next few months.
The OPD services provided will be in Internal medicine, cardiology, gynaecology, paediatrics, orthopaedics, nephrology etc. which will provide best of health solutions to the people of Bulandshahr who otherwise had to travel to Delhi NCR for their treatment.
On the occasion of the commencement of OPD Services in Chitta, Shri Sunny Gaur, Managing Director, Jaypee Hospital said, "This is a very proud moment for us that just within two years of our operations in healthcare sector, we are starting our OPD services in Chitta. Opening a hospital in Chitta was a vision of our Founder Chairman Shri Jaiprakash Gaur, as his roots belongs to this place and he wanted to provide best healthcare services to the people of Chitta and nearby villages. We at Jaypee Hospital believe in providing premium healthcare services to the people of the region through specialised medical experts and latest technologies. We hope to serve more people in coming years."
Smt. Rekha Dixit, Director, Jaypee Hospital said, "Our aim is to serve the society and make the best healthcare facilities available for people in rural areas as well. By starting our OPD services in Chitta we are moving a step closer towards achieving our aim and helping the people in need. We have been regularly organising health camps, health talks and OPDs in tier II cities for spreading awareness about the diseases, their causes and prevention."