Jharkhand Government to set up cancer care centre with Tata Trust on PPP mode in Ranchi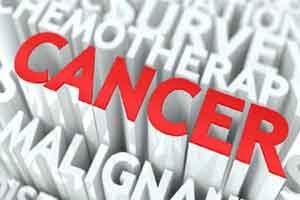 Ranchi: The Jharkhand Government has decided to set up a cancer care centre at RINPAS at Kanke in Ranchi on PPP mode with Tata Trust.

A decision in this regard was taken today in the meeting of the state cabinet which was chaired by Chief Minister Raghubar Das at the project building here. As per the decision for treatment of cancer and development of infrastructure two special purpose vehicles will also be formed by the state government.

The cabinet also approved from the retrospective effect the amendments in the chief minister educational tour programme for the students of government school of the state. Instead of the proposed Hatia-New Jalpaiguri-Darjeeling route, Hatia-Kolkata-Bhubneshwar-Puri was taken last year, and instead of Hatia-Yeshvantpur-Bengaluru-Mysore, a seven-day tour programme as per the suggestion of the IRCTC was taken.

It has been decided that in case a change is made in the route for the next year, the committee headed by state project director will take approval from the minister concerned before changing the programme. It was also decided that a fixed timetable will be kept in mind for the educational tour programme and the entire programme will be completed by November so that students have enough time for their preparation of exams.

The cabinet also approved the amendments in the agreement inked between the CWC, New Delhi, government of Jharkhand and Bihar and WAPCOS Ltd to complete the pending works related to the North Koyel Canal.

In another key decision, it was decided that the state will have a unified emergency response support system number dial -112 for which C-DAC has been selected as a service provider. C-DAC is running the dial 100, dial 101 and dial 108 services in the state. Henceforth, on dialling 112 all emergency services related to police, fire brigade and ambulance could be accessed.