Jharkhand: Healthcare system in a shocking state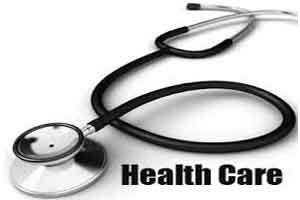 Ranchi: The shocking photograph of a mentally-challenged patient, Munni Devi , being served meals on the floor at a local hospital here has once again brought to the fore the dismal state of Jharkhand 's healthcare system -- despite all the tall developmental talk by the state's BJP government.
When a newspaper carried the photograph, the Jharkhand High Court took suo motu cognizance, converted it into public interest litigation (PIL) and has now served notice on the state government.
The Rajendra Institute of Medical Science (RIMS), where the incident took place, was last week witness to the bizarre sight of a staff member throwing milk in the face of a patient while serving a meal.And it was only 10 days ago that a woman had to deliver baby by the roadside in Jharkhand's Latehar district.
Although there are three prominent medical college and hospitals in Jharkhand -- RIMS, Ranchi; MGM Medical College & Hospital, Jamshedpur; and Patliputra Medical College & Hospital, Dhanbad -- RIMS is the only one that caters to critical patients.
Not a single new hospital has been opened since the creation of the state in 2000, though its population has surged by over five million between 2001 and 2011.The apathy of the successive state governments can be gauged from the fact that although the building of a 500-bed hospital in Ranchi was completed five years ago, the government has failed to kick-start medial services there.
The condition of medical education is equally pathetic in Jharkhand, with not a single new college opening in the last 15 years and no addition of seats to the existing colleges since long. Similarly, the older colleges woefully lack in infrastructure and even the standard of existing infrastructure in these colleges cries for updation and upkeep.In 2014, the Medical Council of India (MCI) reduced the number of seats in the state from 300 to 190.
The state also has 200 seats in dental colleges.Jharkhand is way behind in medical education even from neighbouring Bihar , which has 670 medical seats, besides 380 seats in dental colleges.The doctor count is also pathetic: A mere 1,800 against the required 5,000.The state government is also running 10 Auxiliary Nurse Midwife (ANM) and three General Nursing and Midwifery (GNM) schools.
They earlier had 60 seats each, but the Indian Nursing Council (INC), citing lack of faculty, reduced the number of seats to between 20 and 40.Several announcements have been made on the opening of eight medical colleges, including three by the government -- land for which has been identified at Dumka, Palamu and Hazaribagh -- but no work has commenced on any of these."Jharkhand government is fooling the people of the state by talking about its efforts to attract investors. Jharkhand still lacks basic facilities in the education, health and power sectors. There is dearth of ambulances, doctors, nurses and pathology facilities in the state," Congress spokesperson Kishore Sahdeo told IANS