JJ Hospital: 2 Resident Doctors including Female Medico Assaulted, Police Arrests four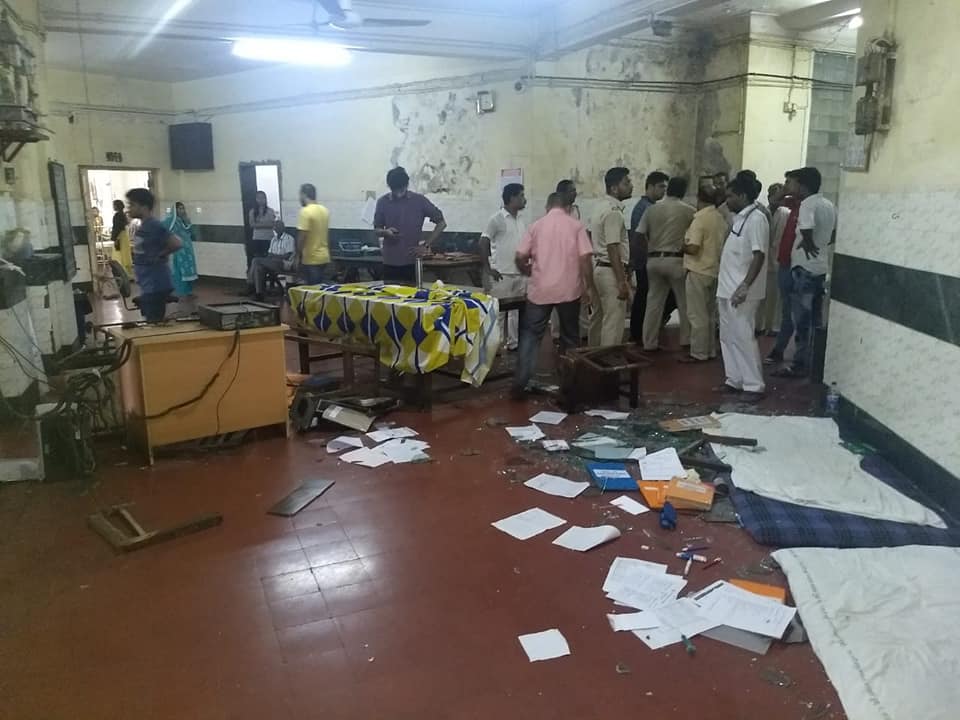 Mumbai: In yet another incident of assault, 2 resident doctors associated with the JJ hospital and Grant Medical college were brutally assaulted by the attendants of a patient, who also destroyed the hospital property at the ward. Among those assaulted include one female resident doctor.

The incident took place on Saturday Morning. The entire incident was captured on the CCTV footage, which soon went viral on social media. It is reported that 4 male relatives entered female surgery ward and brutally assaulted one male 2nd-year Surgery Resident and one female 1st-year Resident doctor, who were both beaten up horribly. The govt hospital property was also vandalised by patient's relatives on the declaration of the death of a serious patient

[embed]https://youtu.be/TzkXYUx-q9A[/embed]

Responding to the incident, Maharashtra Association of Resident Doctors ( MARD), Grant Medical College and JJ hospital unit immediately called for a mass bunk, accusing the authorities of not paying attention to the issue of doctors' security

" This is in reference to the despicable attack on 2 of our resident doctors, who were assaulted badly for doing their duty in a rightful manner just because there was an inadequate security of arrangement....The resident doctors are in a state of panic and afraid to work under such condition. We cannot resume our duty unless appropriate security measures have been implemented which are due since last 1 year. We will although work in emergency departments like casualty, CCU and ICU," the letter from the MARD to the Dean, Grant Medical College stated.

JJ Marg police have registered a case under section 4 of the Maharashtra Medical Act and section 353 (Assault or criminal force to deter public servant from discharge of his duty) and 506 (Punishment for criminal intimidation) of the Indian Penal Code (IPC).