Jammu and Kashmir : 8 new maternity and childcare hospitals to come up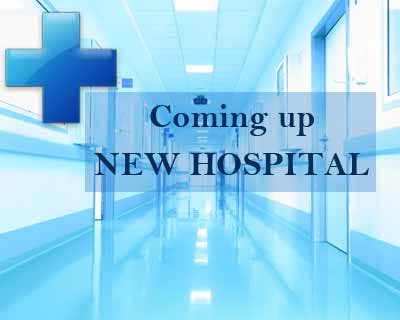 Jammu: Jammu and Kashmir government has said that the Union government has sanctioned eight new maternity and childcare hospitals in the state.
Replying to a question by Congress MLC Ghulam Nabi Monga, the Minister of Health and Medical Education Bali Bhagat informed the Legislative Council that the Union Ministry of Health and Family Welfare has sanctioned eight new Maternity and Child Hospitals (MCH) at Bhaderwah, Rajouri, Kishtwar, Doda, Kathua, Baramulla, Sopore and Kulgam.
The hospitals have been sanctioned with an aim to further strengthen the MCH facilities in the state.
He said work on the construction of these MCHs is in progress and are at different stages of completion.
The Minister informed the house that Centre has approved Rs 524 crore for development of health infrastructure in the State under Prime Ministers Development Programme (PMDP).
He said that against the state governments proposal of Rs 900 crore under Prime Ministers Development Programme, funds to the tune of Rs 524.10 crore have been approved by the Centre out of which Rs 204.64 crore has been approved for release during current financial year.
The Minister said that two new 200-bedded MCHs are also coming up at Gandhi Nagar Jammu and Bemina Srinagar at an estimated cost of Rs 50 crore each under central assistance.
The Minister informed that five districts Anantnag, Baramulla, Rajouri, Doda and Kathua have been identified for opening of new medical colleges.
He said the sanction for establishment of medical colleges at Anantnag, Baramulla and Rajouri have been received from the Centre, adding that in this regard Rs 189 crore have been sanctioned to each medical college which includes Rs 50 crore for machinery, equipments, furnitures and fixtures etc.
Giving details of health care centres, the Minister said that total number of 4434 hospitals are functioning in the state and against the sanctioned strength of 7514 posts of doctors and 18436 posts of paramedics, 5036 posts of doctors and 14686 posts of paramedics has been filled up respectively.
The Minister however, said that manpower viz doctors, dental surgeons and paramedics have also been supplemented under NHM at various levels of health facilities.
He said at present 1474 doctors and 5499 paramedics have been engaged on contractual basis under NHM in the state.