Job Alert: PGIMER releases 113 Faculty Vacancies for AIIMS Bhatinda, Details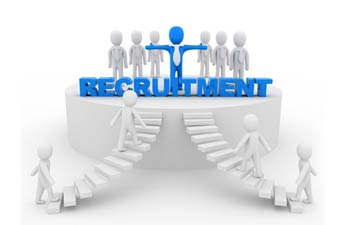 Bhatinda- The Post Graduate Institute of Medical Education and Research, Chandigarh (PGIMER) has invited applications for Faculty posts including being Professor, Additional Professor, Associate Professor, Assistant Professor for AIIMS Bhatinda.
Closing Date for Submission of Offline Applications (hard copy) by hand Speed/Regd. post is up to 31.07-2019 till 04.00 pm
Total no of Vacancies- 152
Professor- 28
Additional Professor- 22
Associate Professor- 35
Assistant Professor- 77
The vacancies are in the Department of Anaesthesiology, Burns & Plastic Surgery, Cardiology, Cardiothoracic Surgery, Dermatology, ENT, Endocrinology & Metabolism, Forensic Medicine/Toxicology, Gastroenterology, General Medicine, General Surgery, Hospital Administration, Medical Oncology/ Hematology,  Microbiology, Nephrology, Neurology, Neurosurgery, Nuclear Medicine, Obst. & Gynae, Ophthalmology, Orthopaedics, Paediatrics, Paediatrics (Neonatology), Paediatric Surgery, Pathology/Lab Medicine, Pharmacology, Psychiatry, Pulmonary Medicine, Radiotherapy, Radiodiagnosis, Surgical Gastroenterology,  Surgical Oncology, Transfusion Medicine & Blood Bank, Urology,
For more details about Faculty post Qualification, Experience, Pay Allowance and much more click on the given link:
https://medicaljob.in/jobs.php?post_type=&job_tags=PGIMER+vacancies&location=&job_sector=all
General Instructions:
1 Candidates are advised in their own interest to apply much before the closing date and should not wait till the last date.
2 The post(s) is/are whole time and private practice of any kind is prohibited.
3 The selected candidates will be governed by the New Pension Scheme as per the provision contained in the Ministry of Finance, Department of Economic Affairs (ECB & PR Division) Notification No.5/7/2003-ECB&PR dated 22.12.2003.
4 All the original certificates/documents will be verified at the time of interview. The shortlisted candidate(s) based on their submissions, must bring one print out of the online application and all original certificates viz. (i) 10th class, (ii) essential qualifications and experience(s) (iii) No Objection Certificate (if in regular employment in any Govt./Semi Govt./Government Enterprises/Government funded autonomous Institutions) along with a set of self-attested photocopy of the said document(s)/certificate(s).
5  The period of experience wherever prescribed shall be counted after obtaining the prescribed qualification.
6  The candidates who are working in Govt./Semi Govt./Autonomous Body etc. must obtain the "No Objection Certificate" from their present employers.
7 The candidates must ensure that they fulfill eligibility criteria and that the particulars furnished by them in the application are correct in all respects. If at any stage it is found that the candidate has furnished any incorrect information or has suppressed material fact(s), his/her candidature will stand canceled. If any of these shortcoming(s) is/are detected even after the appointment, his/her services will be summarily terminated.
8 In case of a candidate applying for more than one post, a separate application for each post is required to be submitted.
9 In case the last date of receipt of application is declared a holiday, the last date for receipt of the application will be considered as the next working day.
10 The candidates are advised to visit PGI website regularly for further Instruction if any.