APPLY NOW At JIPMER Puducherry For Senior Resident Post Vacancies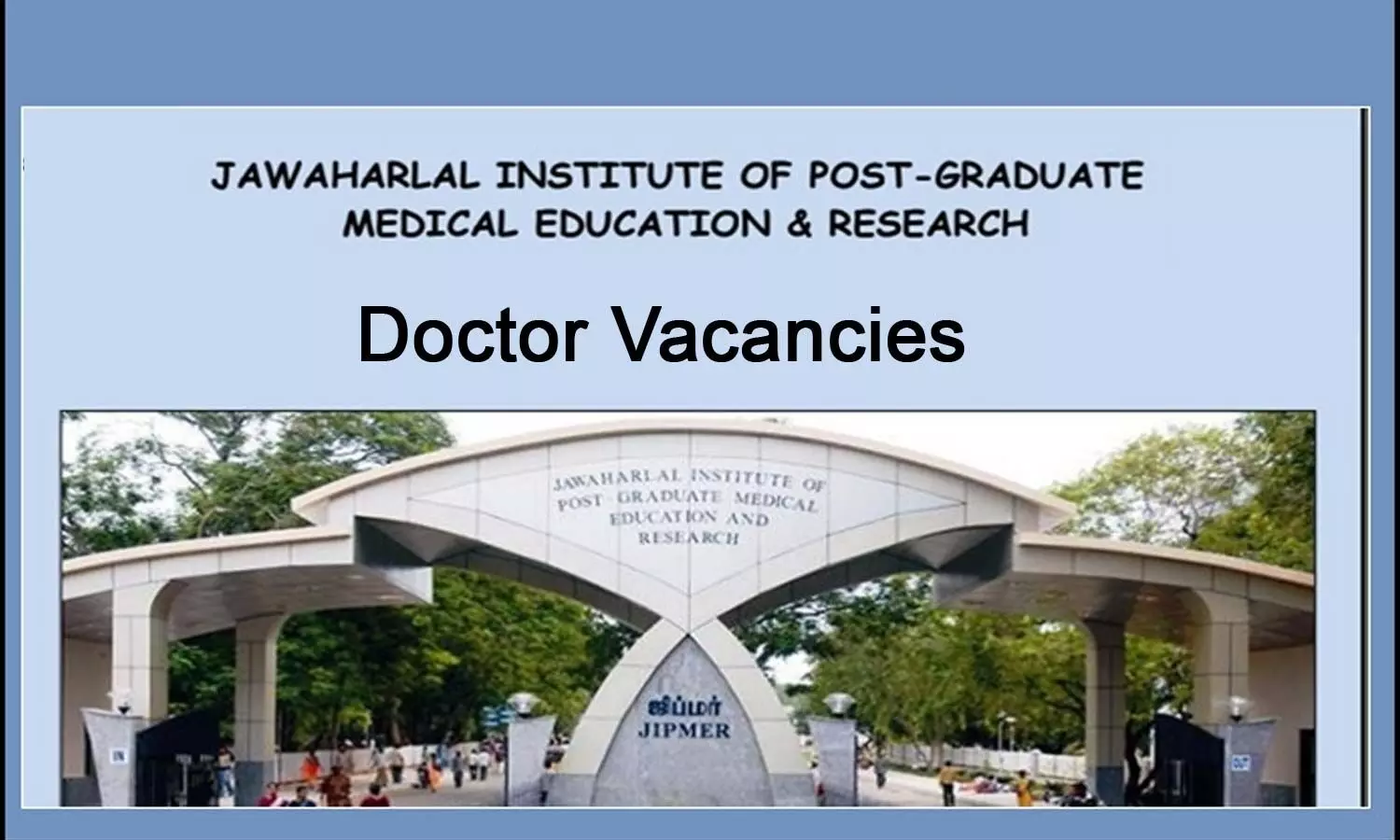 Puducherry: The Jawaharlal Institute of Postgraduate Medical Education and Research (JIPMER) has released vacancies for the post of Senior Resident on a Contractual Basis. The candidates will be selected based on performance in a video conferencing interview.
JIPMER became an institution of national importance under the Ministry of Health and Family Welfare, Government of India in the year 2008. JIPMER was first established on 1 January 1823 and it is the oldest institute to teach European medicine in Asia.
Vacancy Details:
Total no of vacancies: 30
The vacancies are in the Department of - Anaesthesiology & Critical Care, General Medicine, Obstetrics & Gynaecology, Paediatrics, Community Medicine, and Pulmonary Medicine.
Last Date of Application: 24th April 2021.
For more details about Qualification, Age, and Pay Allowance and much more, click on the given link:
https://medicaljob.in/jobs.php?post_type=&job_tags=JIPMER+Jobs&location=&job_sector=all
SELECTION PROCEDURE:
1. In case if more applications received, then the competent authority may shortlist the candidates for interview (through video conferencing). The shortlisting is based on criteria fixed by the competent authority. In the first instance, all the candidates who fulfill minimum eligibility in respect of age, educational qualifications and experience (wherever required) are short-listed.
2. If this number is high and it is not possible to call all of them for an interview, the competent authority further shortlists the candidates on the basis of some suitable shortlisting criteria as may be fixed by the competent authority. Though this may vary from case to case depending on merits, the competent authority generally prefer to call candidates with higher experience in the relevant fields or candidates with higher educational qualification as the case may be.
3. The purpose of shortlisting candidates is to restrict, to a reasonable limit, the number of candidates to be called for interview keeping in view the number of posts available at a time, the number of candidates satisfying the Essential Qualifications and other conditions prescribed.
4. Selection process for the post of Senior Resident will performance in a video conferencing interview.

Also Read:Walk In Interview At JIPMER Puducherry for Senior Resident Post vacancies