Apply Now At MPPSC: 576 Vacancies For Medical Officer Post released, Details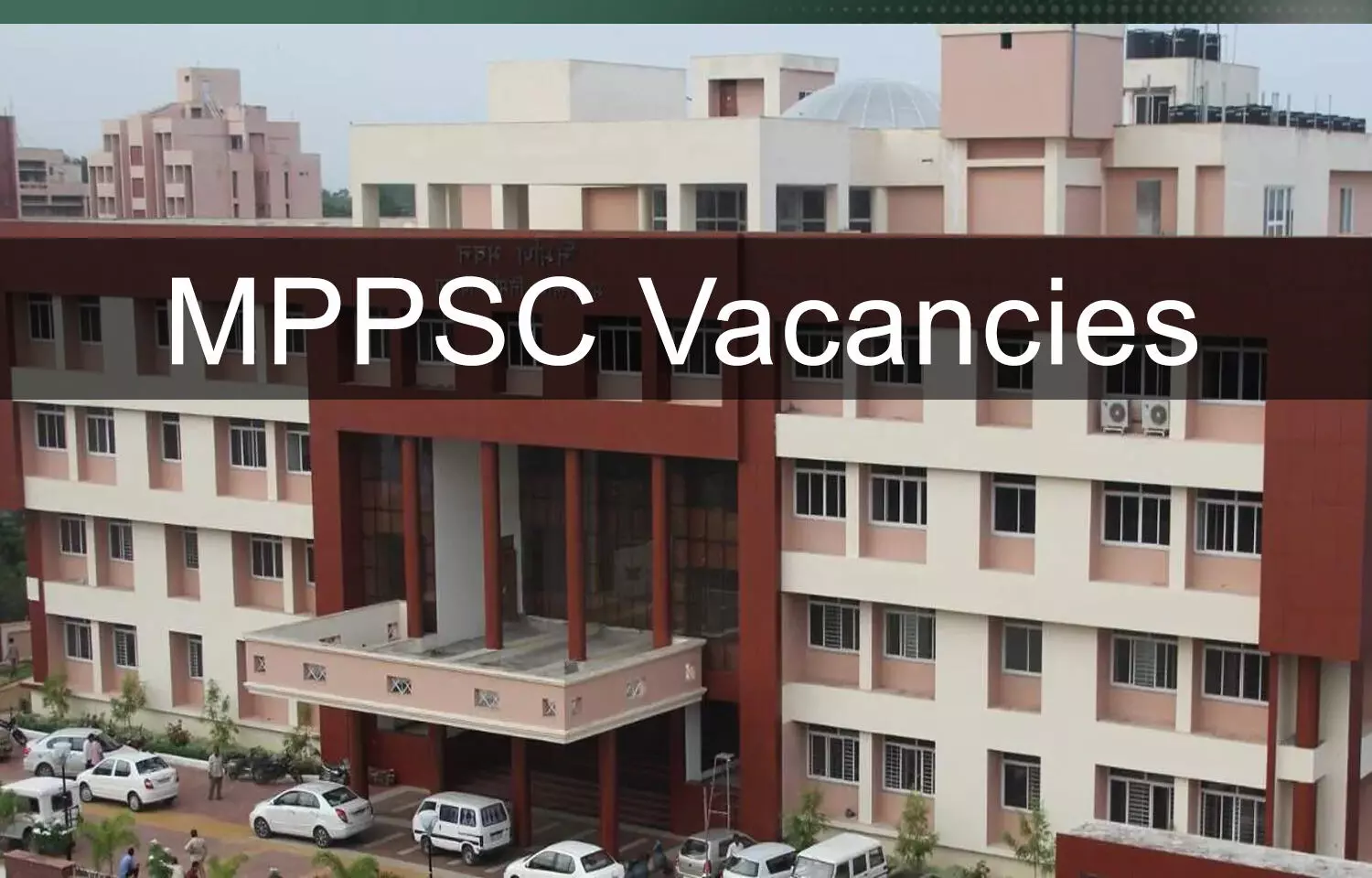 Bhopal: The Madhya Pradesh Public Service Commission (MPPSC), has released vacancies for the post of Medical Officer on a temporary basis. The selection will be done based on an interview.
MPPSC, publicly known as MPPSC is a state government-led agency of Madhya Pradesh state. It was constituted under the state and Union Public Service Commission Act-315, responsible for conducting civil services examinations and competitive examinations. It makes direct recruitments to various civil services and departmental posts at the state level. The history of MPPSC begins with the former state commission Madhya Bharat Commission which was working from 1954-1956. Following the reorganization of Madhya Pradesh state, the new commission came into existence on 1 November 1956 under Article 315 and Section 118 (2) of the States Reorganisation Act, 1956.
MPPSC Vacancy Details:
Total No. of Vacancies - 576
Last Date of Application: 23rd July 2021.
For more details about Qualification, Age, and Pay Allowance, and much more, click on the given link:
https://medicaljob.in/jobs.php?post_type=&job_tags=mppsc+vacancies&location=&job_sector=all
How to Apply?

the submission of the online application and paying the fees, candidates applying for MPPSC Medical officers should take a printout of their online application form and ensure that the application fee has been paid. After this, candidates need to send self-attested copies of all required documents along with the application form in prescribed format at the MPPSC office by August 5.
As there was no Public Service Commission for the States of Bhopal and Vindhya Pradesh, these being Part "C" States, and the recruitment for these States was being done by the Union Public Service Commission, the records of cases dealt with by the Union Public Service Commission for these two States were not available to the new Commission.
The Annual Reports of the former Madhya Bharat Commission for the years 1954-55 and 1955-56 were duly presented to the Rajpramukh by that Commission but they were not published and put up before the legislature as required under the Constitution.
The Annual Report of the former Madhya Pradesh Commission for the calendar year 1955 could not be compiled owing to rush of work due to the impending problems of reorganization of States.