Apply now At UCMS Delhi For Senior Resident, Demonstrator Post In Various Departments, Details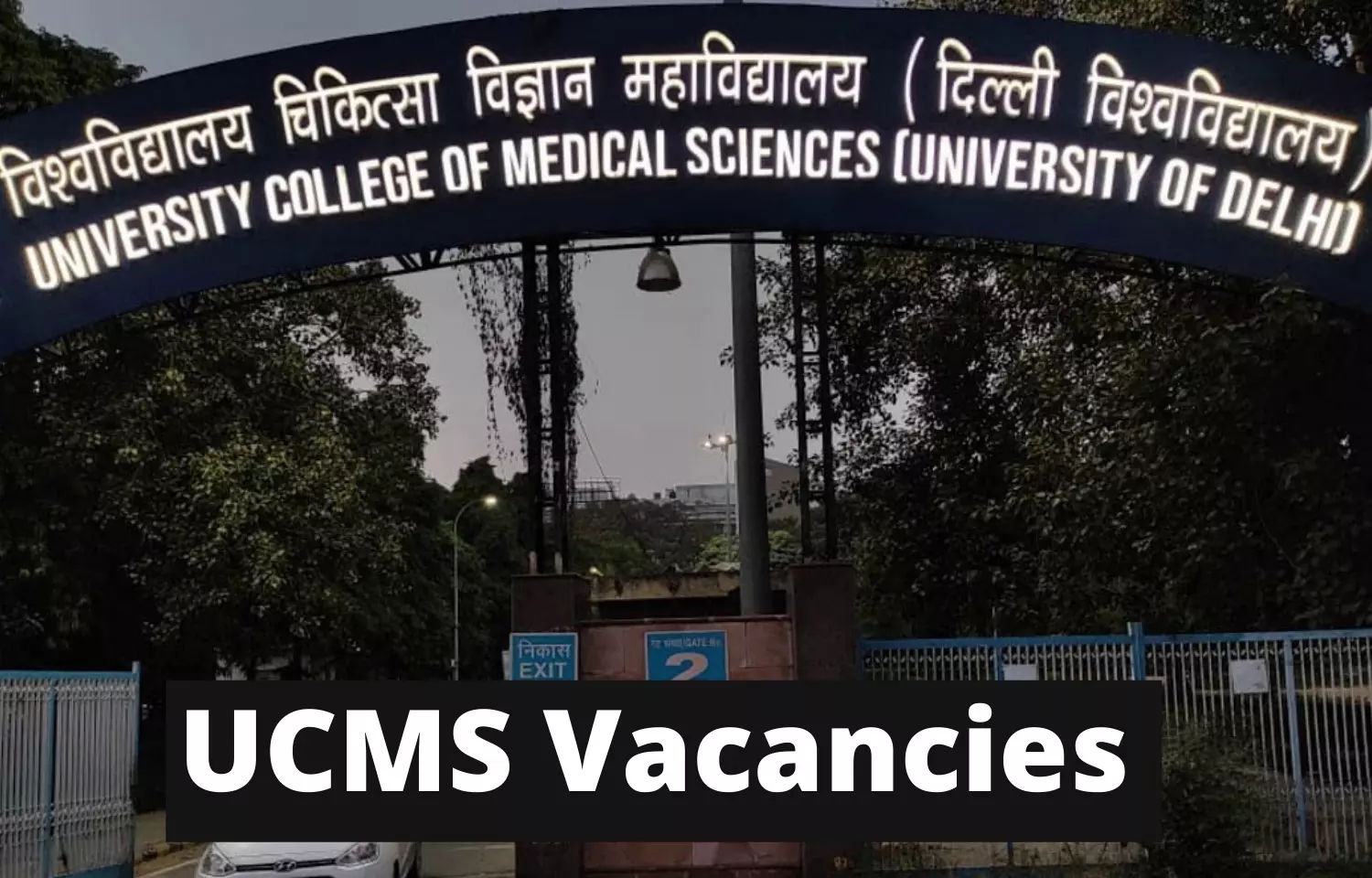 New Delhi: The University College of Medical Science, (UCMS) Delhi has released vacancies for the post of Senior Demonstrator/Senior Residents in various departments of the College for a period of 3 years tenure.

UCMS was established in 1971 as Constituent College of the University of Delhi. It imparts various medical and paramedical courses. Guru Teg Bahadur Hospital is the associated teaching hospital with more than 1000 beds.
Vacancy Details:-
Total no of Vacancies:- 29
The Vacancies are in the Departments - Anatomy, Biochemistry, Community Medicine, Dermatology, Emergency Medicine, Forensic Medicine, General Medicine, General Surgery, Microbiology, Pediatrics, Pathology, Pharmacology, and Physiology, Psychiatry, Radio-Diagnosis, and Obstetrics & Gynaecology.
Last Date for Application:- 7th January 2022.
For more details about Qualification, Age, and Pay Allowance, and much more, click on the given link:
https://medicaljob.in/jobs.php?post_type=&job_tags=UCMS+vacancies&location=&job_sector=all
Important Note:
I. The entire onus of the content/authenticity of the information being uploaded in the form of application and its attachments shall exclusively rest with the applicant in terms of eligibility for recruitment and for subsequent selection through due process.
II. The College shall, in no way, be responsible for any error/omission/commission/suppression of relevant information by the applicant knowingly/unknowingly/overtly/covertly while filling up the application form and uploading the documents required therein.
III. In case the applicant gets screened/selected/appointed on the basis of the credentials furnished by him/her which are, on scrutiny, found to be incorrect/inadmissible/forged/ fabricated/falsified, his/her candidature shall be liable to be cancelled at any stage of the recruitment/at any time during the tenure of the service and appropriate legal action under applicable law shall be initiated against the applicant.
IV. The College reserves the right to modify/withdraw/cancel any communication made to the applicant. In case of any dispute arising out of such a situation, the decision of the College shall be final and binding on the applicant.
List of all mandatory original documents along with one set of self-attested photocopies are required to bring at the time of interview: -
1. Proof of Date of Birth (Class 10th Certificate)
2. MBBS Degree.
3. PG Attempt Certificate.
4. PG Degree/Diploma/DNB/Provisional Pass Certificate from University/3-years' Experience Certificate in concerned subject (for candidates with only MBBS degree).
5. Medical Council of India/Delhi Medical Council/Dental Council Registration Certificate for PG/Acknowledgement of application.
6. Proof of publication/presenting paper in conference/Case Report (if any).
7. Caste Certificate, if applicable.
8. OBC Certificate, if applicable.
9. PwBD Certificate, if applicable.
10. No Objection Certificate from the employer, if applicable
11. Any other certificate of academic/research distinction