Walk In Interview at AIIMS Delhi for 82 Vacancies of Assistant Professor Post, Details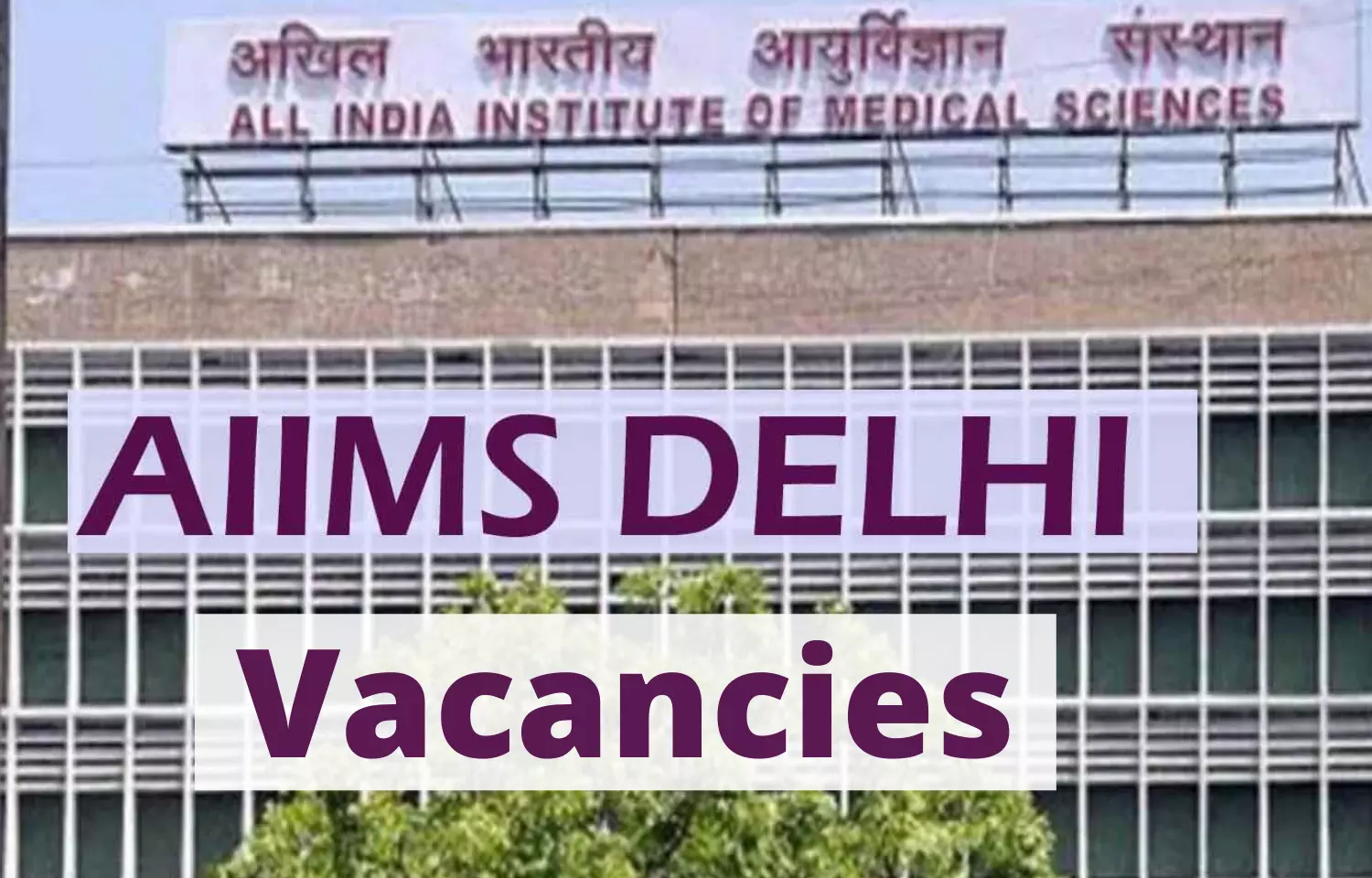 New Delhi: The All India Institute of Medical Sciences (AIIMS), New Delhi has released 82 vacancies for the Assistant Professor post on a Contractual Basis in different dept in this institute.

AIIMS, New Delhi is an Autonomous Body established under an Act of Parliament. As a part of its activities, the Institute is running a large teaching hospital for training of undergraduate and postgraduate students in the various fields of Medical Sciences.
AIIMS Delhi Vacancy Details:-
Total No. of Vacancies- 82
The vacancies are in the Department of- Neurology, Anesthesia, Critical & Intensive Care, Plastic Surgery, Pediatrics, Pulmonary, Critical Care & Sleep Medicine, Cardiology, Dermatology, Neuro- Anesthesiology, Gastroenterology, Anatomy, Geriatric Medicine, Medicine, Obstetrics and Gynaecology, Pathology, ENT, Pediatric Surgery, Surgical Oncology, Neuro-radiology, Endocrinology, and Metabolism, Cardiac Radiology, Lab. Medicine, Ophthalmology, and CTVS.
The date is Walk-In-Interview From 30th December 2021 To 3rd January 2022.
For more details about Qualification, Age, and Pay Allowance, and much more, click on the given link:
https://medicaljob.in/jobs.php?post_type=&job_tags=aiims+delhi+vacancies&location=&job_sector=all
How to Apply?
The application form along with prescribed qualification/experience & terms and conditions are available on the Institute's website www.aiims.edu under the head "Notices" & "Recruitment" respectively. Interested candidates, fulfilling all the eligibility criteria, may report for walk-in-interview along with the application in prescribed Performa with duly attested copies of certificates/testimonials with regards to qualifications & experience and also bring original certificates/testimonials with a Power Point presentation (CD/ Pendrive containing your PPT only) on your work/major achievements, not exceeding five minutes, etc. by 8.30 AM on the date of interview as mentioned above against each post in the (Committee Room adjacent to the office of the Director, AIIMS, New Delhi) for verification. The candidates reporting after 9.00 AM, will not be allowed to appear in the verification/walk-in¬interview. Candidate should conic prepared to stay for one extra day next to the scheduled day of the interview, in case the interviews get extended for the next day due to a large no of applicants appearing or any other reason.