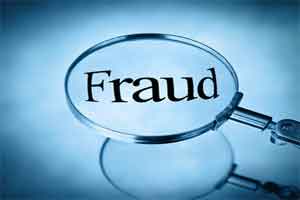 Thane: Two persons have been arrested for allegedly cheating a medical practitioner from Kalyan of Rs 14 lakh under the pretext of "appointing" him as a member of the National Commission for Scheduled Tribes (NCST), police said today.
The accused duo are identified as Amrut Borse from Dhule in Maharashtra and Kunal Naresh Sharma from Delhi said Thane police PRO Sukhada Narkar.
She said Borse allegedly approached complainant Dr Ramkrishna Pawar, who runs a medical practice in Khadakpada area of Kalyan in Thane district, in 2016.
"Borse told Pawar that he was impressed by the latter's commendable service for the people and would appoint him as a member of the National Commission for Scheduled Castes through his friend who is a senior officer in Delhi," Narkar said.
Borse then referred Pawar to Sharma saying the latter is a "senior government officer".
"To convince Pawar, Borse and Sharma showed him a letterhead with the Government of India written on it and visiting cards purportedly bearing an official seal with their names," Narkar said.
She said the logos used on the letterhead and the cards seemed to be fake.
Borse then demanded Rs 13.90 lakh from Pawar for facilitating his appointment and told him that he would get his appointment letter soon.
"After waiting for few days, Pawar realized that something was amiss and approached police against the duo," she said.
On Pawar's complaint, police registered an FIR under various sections of the IPC against Borse and Sharma.
On a tip-off, Borse was arrested from Dhule in north Maharashtra on March 22.
Narkar said the police seized cards with a logo resembling the government emblem, visiting cards mentioning Corruption Eradication Committee, a four-wheeler number plate with Government of India written on it, and some papers with the Ministry of Micro, Small, and Medium enterprises written on them.
Borse's interrogation led police to Sharma who was arrested from Delhi on March 26, the officer said.
Both the accused are in the custody of Khadakpada police and further investigation is on.
0 comment(s) on Kalyan doctor Cheated of Rs 14 lakh with NCST appointment promise, two held