Kanpur: Relatives allege AC failure for Deaths of 5 Patients in ICU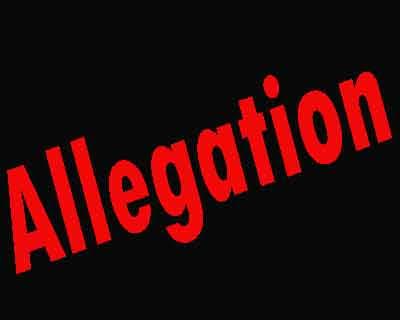 Kanpur: A bizarre and twisted allegation has surfaced against a state-run Hospital, in which the relatives of the deceased patients have blamed the failure of air conditioning systems for the deaths of patients that took place in the ICU. The hospital administration has however denied the said allegation.
The attendants of patients have alleged that the AC plant in the ICU of Lala Lajpat Rai Hospital was not working for the past several days leading to the deaths of their kin.
A patient's attendant told PTI that the LLR Hospital staff tried to provide relief to patients by opening windows and doors of the ICU, but it could not be of much help due to the blazing summer. He said attendants had to use hand fans to bring some respite to restless patients.
Reacting to the allegations,  the principal of the Ganesh Shankar Vidyarthi Medical College, under which the hospital functions, said that the patients died due to serious illness and not because of any AC failure.
"There were problems in the AC plant yesterday. The problems were fixed, but they again cropped up," Principal Navneet Kumar admitted to the news agency but emphatically denied the charge that the patients died due to air conditioning problem.
"The ICU has serious patients but none died due to AC failure," he added.
He said that technicians have been asked to rectify the problem in the AC plant at the earliest and a probe has been instituted into the matter.
While accepting that there were certain air conditioning problems, ICU in-charge Saurav Agarwal said that the AC plant of the medicine department's ICU had shut down just two days back.
"Superintending in-charge of LLR Hospital, chief medical superintendent, power department officials and the agency concerned were informed and the problem was rectified. But the compressor again got burnt yesterday," Agrawal said.
"Although it was hot inside, life-saving machines like ventilators and monitors were not affected and were working properly. Only the AC became defective," he said.
On getting the news about the deaths, senior officials including district magistrate and additional district magistrate (ADM) rushed to the hospital for making the on-the-spot assessment.