KARD Strike Day 4: Strike Continues, Doctors organise blood donation camps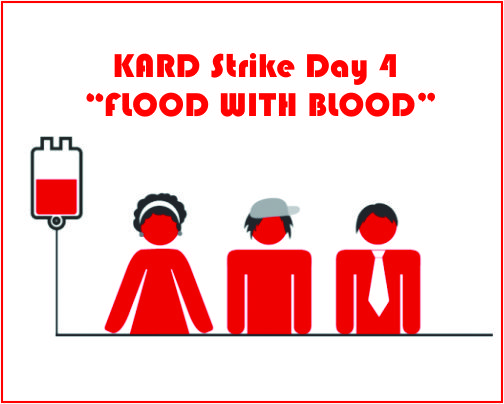 Resident Doctors under the banner of Karnataka Association of Resident Doctors (KARD) are still on the strike which had begun on 31st August, 2015. The hospitals services across the state have taken a huge hit, with IPD and emergency being manned by consultants and  senior doctors, and OPD also taking a huge blow.  All the planned surgeries have been put to rest, where consultants are performing only emergency operations.

The residents are meanwhile outside the hospitals protesting in a dharna and awaiting the response from the government authorities. In a gesture to show their solidarity to the profession as well as concern towards their patients , protesting residents doctors are donating blood outside their respective hospitals in a massive blood donation drive.

Response from the government is still awaited. It is assumed that some decision will be taken in the Cabinet meeting tomorrow towards the demands of the doctors.