Karnataka Cabinet meets KARD's demand for stipend increase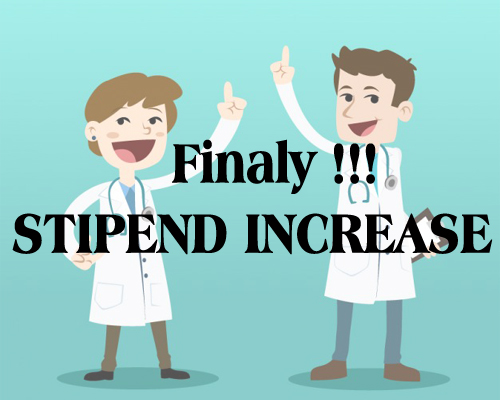 In response to the long strike of resident doctors across the government hospitals of Karnataka, the cabinet in its meeting has finally confirmed an increase in stipend for the doctors today. Though the official order is expected to come after two days, Dr Anudeep TC has indicated that there will be an increase in stipend across the panel of resident doctors. As told by Dr Anudeep, the salary of interns is expected to rise from Rs 15,000 to Rs 20,000. The stipend of PG residents which currently stands at Rs 25,000 is proposed to be increased incrementally, with Rs 30,000 for 1st year, Rs 35,000 for 2nd year and Rs 40,000 for third year.

Similarly, the stipend of DM/Mch Students is decided by the government to  increase from current level of Rs 30,000 to Rs 40000 for 1st year; Rs 45,000 for second year, and Rs 50,000 for third year residents.

As also indicated by Dr Anudeep, though not as much as what the resident doctors had demanded, looking at the current situation of draught in Karnataka, KARD seemed to be willing to accept the proposed stipend

As of now, no other information has been received regarding the other demands put forward by KARD.