Karnataka: Con-man held for cheating Medical Aspirants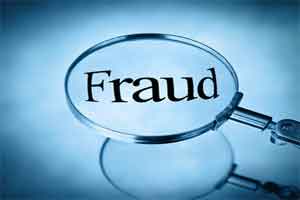 Bengaluru:  Police authorities have caught hold of a con-man, who had been cheating the Medical aspirants by promising them medical college seats in reputed Medical college in the city. This comes after a complaint of a odisha-based medical aspirant, that he took Rs 17.80 lakhs from her, promising her admission.
Deccan Herald
reports that the arrested has been identified as Ajithesh Mondal, a native of Kolkata and resident of Subramanya Nagar. The police have recovered Rs 5.50 lakh from him. Mondal and his wife Pinky Paul ran a business in the name of Ajitesh Mondal Higher Education Counselling Centre, having its office on New BEL Road.
The story of the complaint goes back to June 2015, when Meenakshi Bora Goyal, a medical aspirant from Odisha was approached by Mondal, promising her and her friend admission in a medical college in Bengaluru. Following this, Goyal gave Rs 17.80 lakh in cash to Mondal, who asked her to contact him in September, police said.
Then, Mondal vanished and could not be contacted neither by Goyal nor her parents . His office was also empty. After a few days, Mondal contacted Goyal and returned a part of the money saying that he could not get the seats. In December 2015, Goyal lodged a complaint against Mondal, his wife and the employees in his office. Mondal, who came to know of the complaint applied for anticipatory bail along with his wife. A city court refused advance bail to Mondal, following which he fled Kolkata along with his wife. A senior police officer said that Mondal came to city on Friday for some personal work and on getting information, the police arrested him.
"Mondal and his employees used to approach people from different states promising them seats in medical and engineering colleges. They succeeded in getting seats in some cases, but returned money or vanished if they failed," the officer said.  It is reported that Mondal's employees are still absconding and search for them is on. 
The City police have asked the parents of students who have appeared for the 2016 PU examinations to be cautions of touts promising engineering or medical seats under the management quota as reported by Deccan Herald.
"These touts claim to have contacts in colleges. They lead a lavish life to give an impression that they are high-profile people. They take a huge sum of money promising medical or engineering seats, but vanish soon. Parents can directly contact the college for enquiry regarding seats," a senior police officer told DH.