Karnataka: Doctors cry foul as State Council brings CME based registrations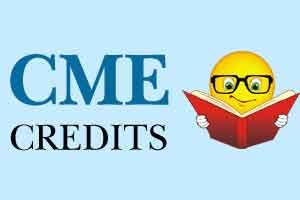 Karnataka: With the state medical Council all set to enforce the credit points rule for the renewal of licenses, from May 1, fate of around 40,000 doctors in the state stands on a precarious balance. As per the new rule, the doctors need to have accumulated 30 credit points over the last two years for their licence to be renewed. The evaluation of points will begin on May 1.
This rule of the state medical council came in the year 2014 in direct consonance with the MCI directive which related the renewal of practitioner's licenses with CME credits. For the renewal in 2016, medical practitioners should have collected 30 points. Post 2016, the requirement is set for six points annually with each seminar fetching half a point.
CME credits can be earned through official workshops and seminars attended as part of their continuing medical education (CMEs).The council has partnered with the state-run Karnataka State Electronics Development Corporation Ltd (Keonics) to aggregate district-wise data of CME points, which the doctors are supposed to submit along with their certificates.
The renewal has become a major bone of contention between the state council and medical practitioners as many have raised serious doubts on the efficacy of these CMEs. The doctors have pointed out to a simple fact that attending such CMEs have got nothing to do with the process of updation, which is more frequently done with use of journals and the like. In such a situation stressing only on seminars may not be a best option. Many others have complained, pointing out to various meets and conferences that one attends in the field of their specialties and sub-specialties which are more helpful than the CME. Some have even pointed to the lack of time that a busy practitioner has to attend these CME
More importantly, doctors have raised suspicions on the move of the council calling it motivated. The organization and infrastructure cost of CME may run to lakhs of rupees the burden of which shall be shifted to doctors in the names of registration fees.
Doctors are currently in a fix, as many would be required to re-register under the new rules. The medical council seems to have called for a press conference to deliberate over the issue.
"Many doctors have refused to register and are questioning us, but there's no way out," Dr Veerabhadrappa told Bangalore Mirror. "Along with the CME points they have to re-submit documents and details as everything is now going digital. Right now, it is all maintained manually and there are a lot of discrepancies. All certificates that are found to be faulty will now become obsolete. It is the decision of the council and we have the power to cancel all such licenses," the president said.