Karnataka: Doctors plea in medical negligence case dismissed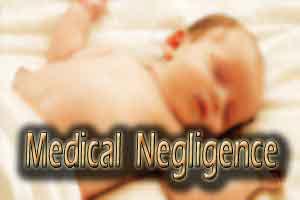 Bengaluru: Pleas of two doctors Dr Indira Rao, a gynecologist, and Dr Anil Kumar Sakalecha, a radiologist, working in Santosh hospital,  in the state were dismissed by the State High Court in a medical negligence case.

The case pertains to deceased pregnant woman who allegedly fell from the operation table during the delivery, which caused the death of both mother and the child inside the womb.

The doctors pleaded with the court that given the nature of the incident, the most it could be a negligence act for want of due care and precaution and hence no criminal liability, reports TOI.

The high court is reported to have dismissed the pleas of the doctors stating that the issue needs to be decided in a trial. "There's a serious controversy as to whether the records available clearly indicate the actual sequence of events, especially the glaring inconsistency to the cause and time of death of the patient as stated by Dr Rao and as reflected in the postmortem. This is indeed perplexing," the judge stated.

According to a CID report that investigated the matter,  doctors had not taken enough care while shifting the patient inside the operation theatre where she dropped from the table that was four feet above the ground level, causing fracture to Patne's pelvic bone. The gynecologist failed to save the child, which resulted in the death of both mother and the child, the CID said. The petitioners claimed negligence stating that the hospital and its staff  failed to exercise due care and precaution, leading to negligence.

TOI adds that the Postmortem conducted on the women revealed that her death was due to "shock and haemorrhage due to injury in the pelvis".