Karnataka Doctors Strike Day 6: KARD meets Minister, Strike Continues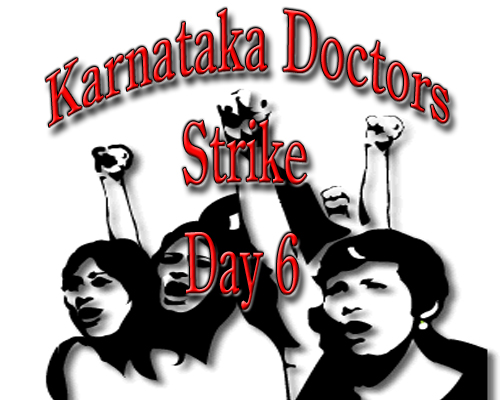 The strike of 2500 resident doctors across government hospitals of Karnataka has moved into its 6th day for the lack of any formal response from the government. KARD general secretary, Dr Anudeep T.C  did meet the Chief Minister Karnataka today, who has given them a verbal assurance that their demands shall be addressed in the next cabinet meeting.

Medical Dialogues Team spoke to Dr B. Krishnamurthy , Director and Dean, Mysore Medical College and Research Institute ( MMC& RI) who was showed concern towards the resident's strike. " We are in a difficult situation due to the resident's strike. IPD has been restricted to very essential and emergency patients. We are postponing all elective surgeries. Currently we are relying Pre clinical and Para Clinical staff to help in Emergency and OPD."

When asked for his opinion on demands of residents he said " Ideally, there should be uniform policy across India for salary and stipend structure of medical personnel. The current stipend in the state is indeed lower than what is in place in the other states."

Devoid of the backbone of resident doctors, Dr Krishnamurthy has requested the doctors to come back to work.

The residents did meet the Medical Education minister yesterday at MMCRI, who also promised to recommend their demands in the cabinet.

With Lack of any formal communication and no idea when the State cabinet will address their demands, Karnataka Association of Resident Doctors continue their strike.