Karnataka: Doctors unite to oppose KMC re-registration Move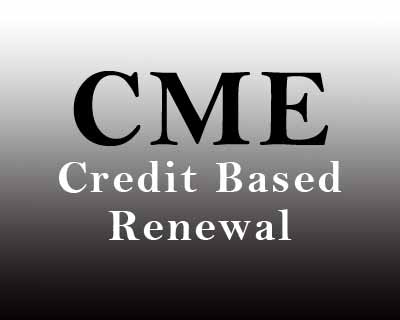 Bengaluru: Showing strong dissent to the recent move of the Karnataka medical council of asking doctors to re-register with the state council based on the CME credit system , medical practitioners of the state have resorted the medium of Internet to unite together to oppose the said move.
As reported by TOI, an online petition at
change
.org is not doing rounds in the social medical circles of the state practitioners to oppose the re-renewal with the council.The petition has found around 1900 supporters( as of now) . The petitioner, one Ravindra Ramaiah, appealed to Karnataka doctors, "Ignorance is NOT bliss & IGNORANCE OF THE LAW IS NOT AN EXCUSE. Please apply your mind and to protect your own interest , VOTE AGAINST THIS ILLEGAL AND UNLAWFUL MOVE BY THE K.M.C TO RENEW THE LIFE TIME PERMANENT REGISTRATIONS."
As reported by
Medical Dialogues Team earlier
, Karnataka Medical Council had introduces a CME point based renewal system and mandated renewal with the council in the year 2016 with 30 points up the doctor's sleeve.
The KMC website noted
"All the medical practitioners registered with KMC
 before 1st May 2011 are hereby requested to compulsorily renew their registration before 30th April 2016 with the necessary CME credit hours. Any conference / CME / workshop attended by medical practitioners from May 2011 up to December 2012 
will be considered for CME credit hours at the time of renewal if the attendance certificates and letter from CME organizers are produced by the medical practitioners. (KMC started awarding credit hours only from January 2013). Any OUT OF STATE / COUNTRY conference will be considered for credit hours allotment by the sole discretion of KMC when those certificates are produced at the time of renewal."
Since 2013, Karnataka has linked 30 CME credit hours per 5 years( 120 hours per year) with its renewal (effective from 2016).
It is noted while the Medical Council of India had proposed the CME credit based system for renewal, it had left it to the state governments to decide their mandates. While many of the state governments, including Kerala, as well as the Central Govt., did not endorse the idea of the MCI regarding renewal and mandatory CME, a few states like Karnataka, Maharashtra, Himachal Pradesh, Punjab and very recently, Assam supported the move.
 TOI reports that to address numerous issues pertaining to the re-registration move, Karnataka medical Council has agreed to have an open house discussion with members Indian Medical Association, Karnataka chapter on Sunday, May 8, 2016.