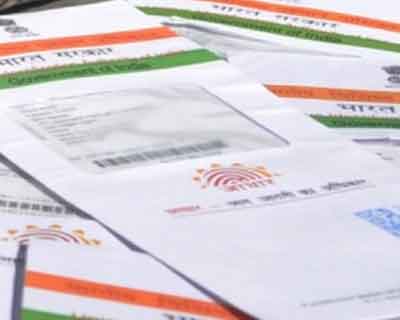 The state will choose 5 medical colleges for the pilot testing
Bengaluru: In order to check on the continuous presence of doctors at medical colleges and hospitals at the time of their duties, the state government is considering an aadhaar-based attendance system. For the same, the government has set up a 14-member committee to examine the use of adhaar by different government bodies
The move comes in wake of the department receiving repeated complaints about government doctors being absent from the prescribed workplaces at the government hospitals and medical colleges and found practising in private clinics.
Read Also: UP Sting Operation: Govt Radiologist caught performing ultrasound at Private Hospital during duty hours
Karnataka has 16 government medical colleges to which 25 hospitals are attached where more than 10,000 staffers work. The new system will monitor the attendance of permanent as well as outsourced staffs whose attendance has become a major concern for the department.
To start this attendance system, the state will choose 5 medical colleges for the pilot testing. V Manjula, additional chief secretary of Medical Education told Deccan Herald "Right now, there is a biometric attendance system in place, but we don't have access to it. For instance, when we receive a complaint about absenteeism, we have to check with the college concerned. Under the new system, we will have a dashboard based on a centralised database to monitor attendance," she informed.
"We are doing this to also ensure that doctors and staff are present on night duty, which is important," Manjula stated.
The E-governance has approved the pilot testing after which the National Informatics Centre (NIC) has developed a dashboard which is linked to the Unique Identification Authority of India (UIDAI) database for the adhaar-based attendance.
The additional chief secretary, e-Governance, Rajeev Chawla said "The medical education department wanted to have a better system in place to find out if doctors are in the right place," he informed.
Medical Dialogues had earlier reported that sick of doctor absenteeism, Andhra Pradesh had proposed to attach Radio-Frequency identification (RFID) tags to doctors and medical staff to track the movement of government healthcare practitioners in the state.
Read Also: Doctors to be tracked like livestock, RFID scheme proposed
6 comment(s) on Move on Biometric Attendance-Karnataka Doctors will have Adhaar-based Attendance System