Karnataka HC refuses to Grant Anticipatory bail to Medico accused of sexual assault of another Medico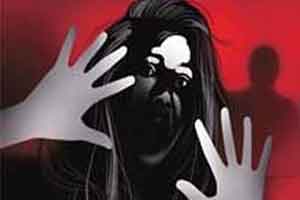 Bengaluru: The Karnataka High Court has refused to permit an anticipatory bail to the final year MBBS student, who is accused of sexually assaulting a first-year female MBBS student while keeping her under the promise of marriage.
The decision came in response to the petition filed by the accused medico. The court denied the anticipatory bail to accused, stating that the petitioner himself is not available for the purpose of investigation or interrogation.
The case concerned one final year MBBS student from a certain Bengaluru based Medical College; who had been accused of allegedly forcing his junior to attend his birthday party. It was submitted by the female MBBS student that on the birthday of his junior the next month, they developed a sexual relationship allegedly under the pretext of marriage.
It was further alleged that thereafter, under the pretext of marriage many-a-times, he had physical contact with her. Subsequently, she requested him to marry her, but he threatened her to do away with her life and cheated her.
In response, the counsel for the accused MBBS student submitted that they were in live-in for over a year and there was a physical relationship between them but there was no complaint registered against him which showed that it was consensual sex. He also pointed out that the accused was doing his MBBS internship and was not able to continue his studies
The counsel for the girl, on the other hand, pointed out that the accused was absconding and had applied for anticipatory bail but was not available for interrogation/investigation. Hence no bail should be granted under discretionary powers
Read Also: Paediatrician arrested on rape allegations, sent to judicial custody
Before going to consider the submissions which had been made from the Bar, Justice BA Patil noted there was no material to substantiate that there was consensual sex between the girl and him.
The judge noted,



"The complaint shows he pressured her to attend birthday parties, took her outside and on the pretext of false promise, he assaulted her,"



The judge also observed,



There is ample materials to show the conduct of the accused/petitioner which establishes the alleged crime. Be that as it may, the petitioner/accused is not available for the purpose of investigation or interrogation, that itself shows that his submissions arenot fair and he has not assisted the investigation.




Under such circumstances, it is not a fit case to exercise the power under Section 438 of Cr.P.C to release the accused on anticipatory bail. In the light of the observations, the petitioner has not made out any case. Hence, petition stands dismissed.



Read Also: Karnataka Doctor Accused for Allegedly Raping Sportswoman for Two Years