Karnataka: Man arrested for rape and duping Rs 26 lakh from doctor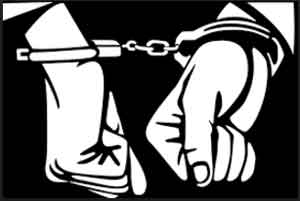 Bengaluru: A crook who allegedly raped a doctor on the pretext of marrying her and cheated her to the tune of Rs 26 lakh has been nabbed by the local police
The action comes on the basis of a complaint lodged by a 45-year old doctor, who had responded to a matrimony advertisement on a local daily and came in contact with the accused. They met in the month of September last year. The man identified himself as Ramamurthy, claimed to be a Medical Officer and gained her trust.
He hatched a plot to bluff the doctor, told her that he was a medical officer in the health department and a member of the recruitment committee. He confirmed that he can help her out if her friends or relative is interested in getting a government job. The doctor believed his words and alsonmade some of her acquaintances meet him. He not only duped her and her friends of Rs 26 lakh, but also made a physical 
relationship
with the doctor on the pretext of marriage.
Read Also: Bengaluru: Fake Matrimonial advertisement leaves doctor exploited by a conman
The officials started investigating the matter and later, the conman was nabbed by the Sheshadripuram police. He is identity has been revealed as D M Ramakrishna, a resident of Doddamulagodu village of T Narasipura taluk, Mysuru district.
"During the interrogation, he has admitted to have cheated 16 widows similarly. He posted advertisements in newspapers claiming to be a rich man or a senior government official. When women contacted him, he claimed that his wife had passed away and he had decided for second marriage. Two cases have been registered against him, one in Kadur police station in Chikkamagaluru district and the second case in Banashankari station in the city," the police informed the
Indian Express
.
Sharing his details, the police further added that he worked for a few months in Mumbai, started cheating women after he returned in 2006.