Karnataka: Medical Council suspends doctor for two years for issuing false certificates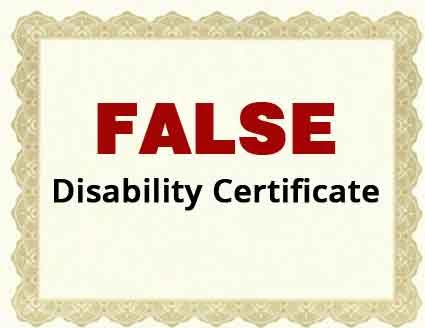 Bengaluru : Professor and HOD at the Pharmacology department at Vijayanagar Institute of Medical Sciences (VIMS) is now facing strong action from the state medical council on the allegations of issuing disability certificates by exaggerating injuries. Hindu reports that the concerned doctor has suspended by the Karnataka Medical Council for a duration of two years .
The action comes on the complaint of an insurance company that alleged that the doctor was involved in issuing false certificates, exaggerating the injuries of patients as well as making false deposition before the court to corroborate his certification. Moreover, in a clear cut violation of medical ethics, he was found conducting  assessment of non-existing disability in several cases.
KMC president H. Veerabhadrappa told The Hindu that Dr. Laxminarayana, who also practised in his private clinic at Parimala Complex near S.P. Circle in Ballari, had been issuing disability certificates to accident victims for insurance claims under the Motor Vehicles Act by exaggerating injuries.
 KMC member T.A. Veerabhadraiah confirmed that two complaints were registered in KMC by Bajaj Allianz General Insurance Company in 2013. He also confirmed that the council had found him guilty and the doctor has been hence suspended for two years.
"The KMC conducted an inquiry and found the charges were true. Hence, the order suspending his registration for two years has been issued," he said. "We hope this will be a deterrent to those who indulge in such malpractises," he added.