Karnataka: Diagnostic company under scanner for setting up lab at BMCRI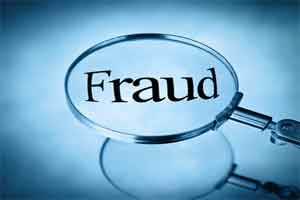 Karnataka: After having inducted the Karnataka Chief Minister Siddaramaiah's son, Dr Yathindra Siddaramaiah into its board of directors, little did a private medical diagnostic company know that it will run into an unwarranted issue.
Matrix Imaging Solutions Ltd is now under scanner for having been awarded a project for setting up a diagnostic laboratory inside the government-run Bangalore Medical College and Research Institute (BMCRI). The lab is scheduled to be open next month.
Last year in October, Matrix Imaging had received the tender. However, there were objection from many HOD's at BMCRI accompanied by questions over company being the lowest bidder.
A senior doctor at BMCRI has implied that we had earlier raised objections on the project in the form of a written note by senior group doctors to the director. We objected to the creation of a private lab alongside the existing modern labs on the campus. Our initial understanding on the matter was this decision would not provide any access for PG students to the private lab, and seemed only a private propaganda to make profits on a government property.
Denying all sorts of suspicion raised over the matter, Chief Minister Siddaramaiah and Dr P G Girish, special officer at BMCRI, have come out in open to deny any misconduct alleging any kind of illegalities concerning the matter. They have claimed that the process of securing the contract was completely transparent through an open tender process. Reiterating this belief, Dr Yathindra has even offered to resign from the firm if there was any "violation of the code of conduct".
As quoted by Express, "Four to five companies came in the pre-bid stage. Later, two companies, Matrix and HLL, were shortlisted but HLL did not submit a demand draft on time…. We cannot do anything if others did not qualify,'' said Dr Girish. "We did not know the chief minister's son was a director. Our interactions were with his partner,'' he claimed.
As further implied in his statement, Dr Girish said that Matrix Imaging is also setting up similar facilities in two other government heart hospitals in Mysuru and Gulbarga.
Dr Girish further elaborated that this diagnostic facility was being set up to attended to the needs of the 210-bed super speciality hospital, which currently does not have a similar exisiting facility-required to meet its needs. A 24-hr facility and service is the need of the hour.
On the contrary, BMCRI doctors implied that their existing facility was fully equipped to provide the round-the-clock service, and be able to attend 70-80 patients daily.
As reported by
Express
, "The claim that there were other bidders for the contract is technically untrue, since three other companies — Clumax, HLL and a private dealer — were present only at the pre-bid stage, but had dropped out by the final stage,'' claimed a senior doctor at BMCRI.
According to RoC records, Matrix Imaging was set up in October 2009 by two partners, Ramesh Gowda C M and Satish Prasad. The company inducted Dr Yathindra as a director on September 8, 2014, and Satish Prasad stepped down soon after. Despite being set up in 2009, the company reported revenues only in 2012-13 (Rs 2.77 crore) and 2013-14 (Rs 3.12 crore). There are no filings for 2014-15. On September 19, 2015, BMCRI called for bids to provide "clinical laboratory and radiodiagnosis and imaging services''. Under the project, a private company was to be given prime space, within the premises of the Rs 120-crore Pradhan Mantri Swasthya Suraksha Yojana (PMSSY) Hospital at BMCRI, to create a state-of-the-art diagnostic facility.