Kauvery Hospital Successfully Completes Four Years in Chennai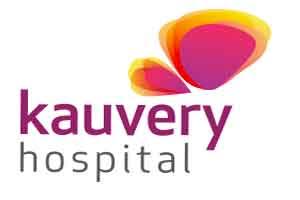 CHENNAI: Kauvery Hospital, one of Chennai's leading multi speciality hospitals, announced its successful completion of four years of service in the city.
These four years have seen a number of highlights with Kauvery Hospital establishing itself as a standard bearer for cutting-edge medical procedures and multi speciality services.
"Staying true to our promise of multi speciality healthcare, we launched a number of dedicated departments and programs offering holistic services, from basic treatment to the most advanced procedures and emergency surgeries," said Dr. Aravindan Selvaraj, Executive Director & Chief Orthopaedic Surgeon, Kauvery Hospital.
Among these are speciality Geriartric services, including an Orthogeriartric department. Specialty Paediatric services, including the creation of a Paediatric Cardiology department with a Senior Paediatric Interventional Cardiologist. The Paediatric Cardiology Department launched SHINE @ Kauvery (Save Heart initiative for Children). It reaches out to children with heart ailments, from under privileged backgrounds.
Kauvery now has an acute stroke unit to provide intensive care with a multidisciplinary team of specially trained health professionals spread across Emergency Department, Neurology, Neurosurgery, General Medicine, Intensive Care, Anesthesiology, Radiology, Interventional Specialist, Physiotherapist and Nutritionist. Other specialists like Cardiologists and Nephrologists are also available round the clock to attend to the critical needs of patients.
The Cardiology department now has a strong team of four cardiologists and four cardiac surgeons with dedicated support staff.
The launch of comprehensive institutes within the hospital has further bolstered Kauvery's reputation. These include the Institute of Interventional Radiology and Institute of Orthopaedics and Neurosciences.
Dedicated centres for Immunization and Diabetes have also been established apart from the department of Neurophysiology and Aesthete, a state-of-the-art boutique for Aesthetic Solutions, offers surgical and non-surgical solutions like Cosmetic Surgery, Hair Restoration, Obesity Surgery and Skin Rejuvenation.
"Kauvery has always invested in the best equipment to support our medical staff and ensure patients get access to the best treatment. Among these cutting-edge devices are the Body Box Plethysmograph that will change the way lung diseases are diagnosed and treated, a Dexa Scan Machine and Boby Box Lung Machine in the department of Pulmonology," said Dr.Iyappan Ponuswamy, Head Clinical Governance, Kauvery Hospital.