Keep premises Mosquito free: Nadda to Hospitals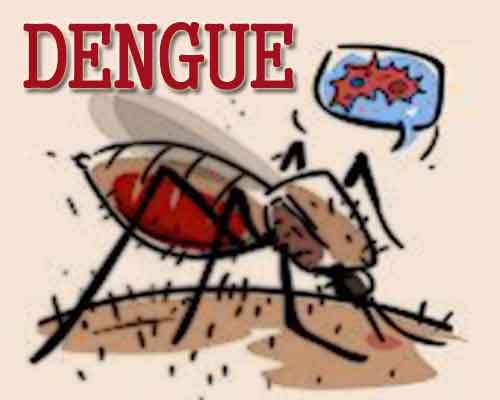 Amidst concerns that hospitals, including the country's premiere institute AIIMS in the national capital, are "breeding ground" for dengue mosquitoes, Union Health Minister JP Nadda today directed heads of all hospitals to ensure that their premises are "mosquito-free".

The Health Minister gave these instructions at a review meeting held on the preparedness to deal with dengue. The meeting was attended by Delhi's Health Minister Satyendra Jain, mayors of local civic bodies and the heads of central government hospitals in the national capital.

Medical Officer of Health, NDMC, PK Sharma said, "The first dengue case this year was of a staff member at AIIMS who lives in the nearby Kidwai Nagar, which is also infested with mosquitoes. Very often, we find, the hostel inside AIIMS is a breeding ground for mosquitoes."

"Many times in the past too we have seen that dengue victims are from AIIMS. We have also issued notices to AIIMS in the past," he said.

He said AIIMS has formed an internal committee of members from the Public Health Department, which works along with NDMC, to check mosquitoes within the premises of the hospital.

The Medical Superintendents of central hospitals have been instructed to use insecticide-treated mosquito nets at hospitals in order to prevent spread of the virus.

The Medical Superintendent of Safdarjung Hospital, however, said at the meeting that when there aren't sufficient beds provision of mosquito nets can be a difficult task. "We get so many patients that a lot of them are forced to sleep on the floor. A ward of 50 patients has to accommodate 150 patients. It will be difficult to provide all of them with mosquito nets," the Medical Superintendent said.

Distribution of tablets by the state government to check breeding of mosquitoes in coolers, was also mooted during the discussion.

The Health Minister also said, "In addition to 33 surveillance labs, two apex labs with advanced diagnostic facilities are adequately equipped to undertake dengue tests."

He further said that all state governments have been advised to ensure price capping on dengue testing.

Asking all departments concerned to be on alert for the next one-and-a-half months, Nadda appealed to local bodies to reach out to school students for creating awareness around dengue.

"MCD should prepare a programme chart on the activities carried out by them. They must inspect different places, schools and ensure participation of students. When students participate both schools and homes will be secured (from dengue)," Nadda said.