Kejriwal launches three tier health roadmap for Delhi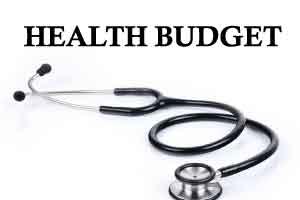 NEW DELHI: Delhi government said it will add 10,000 new beds at the hospitals run by it and also open 1,000 mohalla clinics as it earmarked Rs 5,259 crore for the health sector in its 2016-17 budget, a hike of close to 10 per cent over the allocation last fiscal.
Presenting the budget in the Assembly, Deputy Chief Minister Manish Sisodia said the public health sector will continue to be the focus of developmental work undertaken by the AAP government in the coming financial year.
He said there is a jump of 9.86 per cent in the 2016-17 health budget over last year's allocation of Rs 4,787 crore.
Talking about its "three-tier public health roadmap", he said the government is processing tenders for setting up 1,000 'mohalla clinics' by the end of this year which will form the first tier of its public health system.
The second tier comprises polyclinics and Delhi government said it proposes to establish 150 of these out of which 20 are already operational.
The third tier will be hospitals and these are being re-modelled even as new institutions are to be set up. These reforms would provide an additional 10,000 hospital beds in Delhi over the next two years, said Sisodia.
"Today, on the one hand, one has to stand in long queues at hospitals for minor health issues like cough and cold while specialist doctors and facilities remain held up as they handle these minor cases.
"The aim of the government is to make the first two tiers (mohalla clinics and polyclinics) handle the minor cases so that the burden on hospitals is reduced and resources are properly channelised," said Sisodia.
Such a move would decongest hospitals and also improve the efficiency of doctors, nurses and paramedical staff, he added.
The deputy chief minister said the government has finalised the contours of a sector-wide, comprehensive Health Information Management System (HIMS), including a unique health card for citizens, which would supply patient information online and ensure seamless flow of data.