KEM hospital opens counters for currency exchange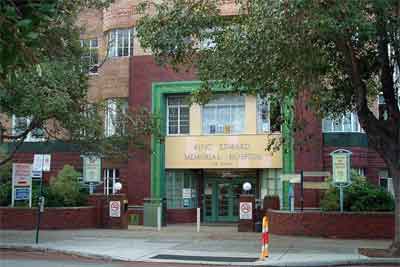 Mumbai: In the wake of
demonetisation
, as patients and their attendants are facing problems with the payment of hospital bills, King Edward Memorial Hospital ( KEM Hospital ) has opened two special counters dedicated to the exchange of INR 500 and 1000 rupee notes with the new ones.
The counters were opened on Tuesday, one under Punjab National Bank and another under India Post. By the evening, the counters had catered to around 409 staffers and patients for exchange of old currency. Around 15 Lakh scrapped currency cash were being deposited at both the counters by the evening that day, Rs. 5 lakh were exchanged by Punjab National Bank and Rs. 10 Lakhs by India Post.
In this connection, Dr Avinash Supe, dean at KEM hospital told Indian Express, "We realized there were poor patients who had brought cash from their hometown that they could spend on hospitalisation, food and accommodation. While the hospital is still accepting Rs 500 and Rs 1,000 notes, these patients were facing trouble at eateries."
In another conversation with
Free Press Journal
, he raised the issue of the hospital dealing with cash crunch in the wake of government passed a directive that called for acceptance of INR 500 and 1000 rupee scrapped notes. He stated  "Although we have been instructed to accept Rs 500 and Rs 1000 as payments we too are falling short of cash. Hence we prefer having these counters where relatives can exchange old notes with smaller denominations."
The patients and their relatives at the counter are required to produce a copy of the hospital bill at the counters as well as necessary documents including Adhar Card and PAN card.
The Maharashtra government in its step towards providing a solution to patients and their attendant problems during payment of bills issued a directive that all the government hospitals across the state will have to accept the demonetized currency for patient treatment till November 18. Also, the directive issued by the state government allowed private chemists to accept the old currency.
Its is reported that 60 percent of patients coming to government hospitals in Mumbai are from outside regions. There are also many patients which do not even own a card.
The data also suggests that the average footfall of BMC run hospitals counts to 30,000 to 40,000 in its out-patient department. While, on an average 2,000 patients are admitted every day.
On private hospitals, the Maharashtra Government has handed a circular to these hospitals, directing them to accept cheques from patients in case they do not have latest currency.
Read Also: Maharashtra: Infant Death post demonatization, Govt directs hospitals to accept cheques