Kerala: Burn ICU operational at the Medical College Hospital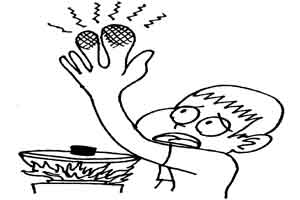 After the official announcement by the state health minister,
V.S. Sivakumar
in 2014 about setting up burn units in five medical colleges in Kerala; the first such centre is now operational at the Medical College Hospital.
This state-of-the-art burn ICU centre will provide treatment to patients who suffer from burns only. It's an exclusive centre for burn patients, so that they can be treated in a proper way-not in the general ward.
Such cases will now be taken straight to the ICU, than the patients being required to be admitted at the casualty wing. A dedicated team of doctors and para medical staff has also been appointed at the ICU unit.
As reported by TOI, The main intention of the burn ICU is to lessen the chances of infection rate to the patients. "A burn patient admitted to a general ICU carries the high risk of getting infection which can even lead to serious complications. Now, that risk can be brought down," said MCH superintendent Dr K Mohandas.
The ICU has been set up as part of the budget proposal to have burn ICUs in all the government medical college hospitals in the state. Similar ones would be coming up in the other medical college hospitals 
soon.