Kerala Government Unveils Policy To Promote AYUSH Systems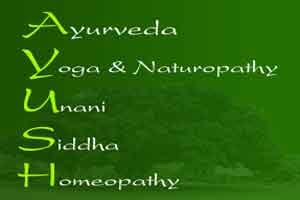 THIRUVANANTHAPURAM: Kerala government has unveiled its AYUSH policy with an objective to make the state a global destination of traditional systems of medicine.

Tilted as AYUSH Health Policy 2016, it envisages to tap the potential of the traditional systems of medicines like ayurveda, Yoga-naturopathy, Unani and Siddha and integrate them to improve the primary and preventive health care system of the state.

The policy also aimed at improving the standard of AYUSH systems of health delivery, promoting AYUSH related education and research studies and basic infrastructure in the sector.

State Home Minister Ramesh Chennithala released the policy by handing over a copy to Health Minister VS Sivakumar at a function in Thiruvananthapuram last evening.

In his address, Sivakumar said it was necessary to create awareness about Ayush systems of medicines to check increasing lifestyle diseases in the society.

He said the integrated efforts of the government in the last five years had helped Kerala become a 'total Ayurveda state' and efforts are already on to make it a preferred destination of homeopathic treatment also.

The new AYUSH policy is expected to help propagate the traditional systems of medicines among people in a phased manner, the minister said adding that the government was also planning to set up a research centre of AYUSH.