Kerala : Homeopaths, Allopaths at war over human trial of "dengue vaccine"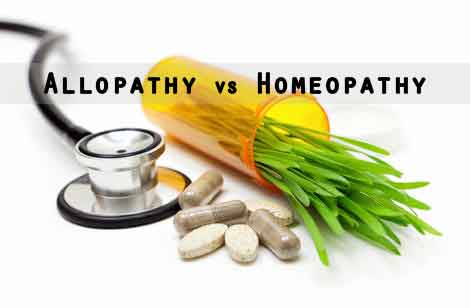 KOTTAYAM : The war between allopathy and homeopathy professionals in the state seems to have intensified over the trials being conducted of a proposed "homeo vaccine" for dengue prevention.
A few days ago,  The Kerala State Branch of the 
Indian Medical Association h
ad asked for the Health Department's intervention in putting an end to the use of
homeo vaccine
in certain southern districts of India in the name of Dengue prevention. According to an IMA statement to the Hindu,  there are reports that Homeo medicine is being distributed in Karakulam and Vembayam district through the panchayats. Calling the experiment unscientific, irrational and dangerous the IMA statement informed that the Homeo system of medicine had been condemned by many nations due to it  unscientific nature. IMA had urged the department to put an end to it saying that because of Homeo propogation,  the immunization programme was facing defeat.
The Health department should intervene so that the unscientific experiment is not taken forward, voiced  IMA.
Top Homeopathy organisations including Homoeopathic Research Council have now come out in support of the experiment, rubbishing the claims of IMA
"Primarily, no vaccine is being used in this study as alleged by IMA. Moreover, the study is being conducted as a scientifically designed programme of Union government, after adhering to the scientific protocols. We chose places like Karakulam and Vembayam in Thiruvananthapuram for the study, taking into account the fact that these areas had the highest incidence of dengue outbreak in 2015 and the medicine was given as a preventive measure," said Dr K R Janardanan Nair, officer in-charge at Central Research Institute for homoeopathy, Kurichy
Dr Janardanan Nair further told
NewIndianExpress
, "This study is contemporarily designed as per the internationally accepted standards. Apart from senior homoeopathy experts, its methodology has been decided in consultation with a team of experts, including public health specialists, virologists, immuno-haematologists and biostatisticians. It is being conducted after getting prior sanction from the Scientific Advisory and Ethical committees of Central Council of Research in Homoeopathy (CCRH) in collaboration with Rapid Action Epidemic Homoeopathy (RAECH), affiliated to the Department of Homoeopathy, Kerala. CCRH advisory committee comprises professors and experts from All India  Institute of Medical Sciences(AIIMS) and Indian Council of Medical Research (ICMR)," he said.
Dr Naid also rubbished the IMA claim that the study was being conducted after misleading the public. "The participants have been included in the study only after they were provided with the necessary information in writing and obtaining their consent.
The medicines used are absolutely safe and the study is conducted under strict clinical protocol at various locations. Instead of issuing misleading statements, anyone, who wants to know more about the study may contact the Council for details," he said.