Kerala, Maha, TN have achieved SDG of reducing MMR to less than 70: Nadda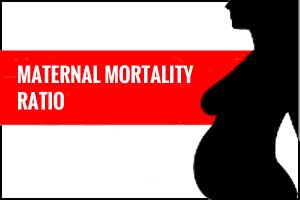 New Delhi: Union Health Minister J P Nadda claimed today that three states -- Kerala, Maharashtra and Tamil Nadu -- had already achieved the Sustainable Development Goal (SDG) of reducing the maternal mortality ratio (MMR) to less than 70 per 1,00,000 live births, well before the time limit of 2030.

Listing the achievements of his ministry in the past four years, Nadda said that India has met the Millennium Development Goal (MDG) target for MMR of 139/lakh live births by achieving 130 by 2015.

"At this rate, we shall achieve SDG target of 70 by 2022, ahead of target timeline of 2030. Kerala (MMR at 46 per lakh live births), Maharashtra (MMR at 61 per lakh live births) and Tamil Nadu (MMR at 66 per lakh live births) have achieved the SDG goal of 70 per lakh live births," Nadda said.

India has registered a 22-per cent decline in MMR since 2013, according to the Sample Registration System (SRS) bulletin released on June 7.

"We saved nearly 12,000 mothers in 2015 (mid-year) as compared to 2012. Compared to 44,000 earlier annual maternal deaths, now there are 32,000 maternal deaths only," he said.

The efforts of the government were paying off with Uttar Pradesh showing 30-per cent decline in MMR since 2013.

"Lifecycle approach and 'continuum of care' framework under RMNCH+A (reproductive, maternal, newborn and child health, along with adolescent health) umbrella have strongly contributed to India meeting MDG target for MMR reduction," he said.

Reiterating the commitment of the government, the Union Health Minister said India's vision of universal health coverage is based on assured range of comprehensive primary care, linked to robust secondary and tertiary care being translated through Ayushman Bharat which spells out the country's strategy of making universal healthcare a reality.