Kerala: Private hospitals declared tobacco smoke free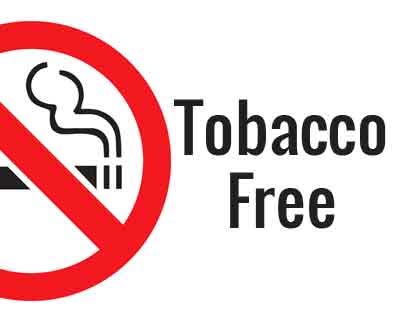 Kochi: Kerala's private healthcare sector today declared all its institutions tobacco smoke-free as part of its patient-welfare and public health measure.
The private sector which caters to over 70 per cent of healthcare requirements in Kerala has become completely tobacco smoke-free as part of its patient-welfare and public health measure, President of Kerala Private Hospitals Association (KPHA) Dr P K Mohamed Rasheed said here in a statement.
The announcement coincides with the Conference of Parties of the World Health Organisation's treaty - Framework Convention on Tobacco Control (FCTC) - being hosted by India to rally support for 100 per cent smoke-free public places among others.
All private hospitals have set up 'no smoking' warning boards and measures were on to install pictorial signages as mandated by the Section 4 of the Indian Tobacco Control Act COTPA, 2003.
"Once this process is complete, we will upload details of smoke-free and COTPA compliant status of private hospitals in the official website of the association," Rasheed said. "As physicians, doctors and hospital managers, we realise the multitude harms of smoking, second-hand smoke and tobacco use and as such, this step forward is part of our efforts to control tobacco use and thereby incidence of non-communicable diseases in our state," he said.
Secretary, KPHA Adv Hussain Koya Thangal said one-to-one counselling and education efforts with focus on current smokers and tobacco users are also on in full steam. "Over the years, we have used every possible forum for interaction with students to educate them on tobacco harms and prevent their initiation into this habit," he said.
It was in May this year that KPHA and its member bodies initiated a formal process of ensuring that all its member institutions are smoke-free in the interest of public health. India is hosting the crucial global tobacco control conference for the first time, where it will push for incorporating smokeless tobacco as an agenda amid a presence of delegates from about 180 countries.
The Seventh Session of the Conference of Parties (COP7) to World Health Organisation (WHO) Framework Convention on Tobacco Control (FCTC) is being held from November 7 to 12 at Greater Noida.