Kerala: Suspension Orders for 30 Doctors at 4 Government Medical colleges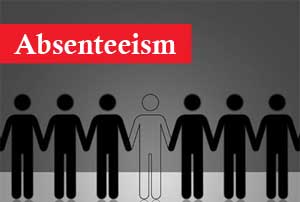 Kerala: Taking stringent action against absenteeism, the Kerala health department has decided to suspend over 30 errant doctors for taking unauthorized leave from four government medical colleges in the state.
The government had given an ultimatum to many of these doctors to report for duty. As many as 27 doctors had agreed to follow the order, whereas the errant 30 ignored and are now going to face the boot for their absenteeism.
The department also plans to give the same notices to the remaining 21 absentee doctors. According to the health department, over 78 doctors attached to the medical colleges in Thiruvananthapuram, Kottayam, Alappuzha and Kozhikode have not reported for duty for years, reports Onmanorama.
Including the absentee doctors, the four major medical colleges in the state have a shortage of 200 doctors, suggests a recent media report. The Kottayam medical college is the most affected with 90 vacancies, while Kozhikode has 36 doctors' posts vacant.
The reasons for the absenteeism, averred by the authorities are in fact the job opportunities, that the doctors have found mostly in private hospitals or outside our country with attractive remuneration.
Read Also: 57 Doctors may face termination for unauthorised leave in Kerala
However, doctors are not the only ones who are taking long unauthorized leave. According to the report, over 173 nurses are on long leave from the Kozhikode, Kottayam and Thiruvananthapuram medical colleges. Most of them have bunked work within months of joining duty.
As many as 98 absentee nurses are thought to be working abroad while keeping the government jobs in Kerala, adds the daily.
The Kozhikode medical college has reportedly 145 staff nurses posts vacant, while the Alappuzha medical college is short of 25 nurses. Over doctors' posts are vacant in the district hospitals across Kerala and in various speciality centres.
Palakkad has vacancies of 59 government doctors, while Kozhikode is short of 34 doctors and Kottayam 30.
Read Also: Health minister suspends 3 doctors, 20 para-medics in Jammu