Kerala : Price slash leads to essential drug shortage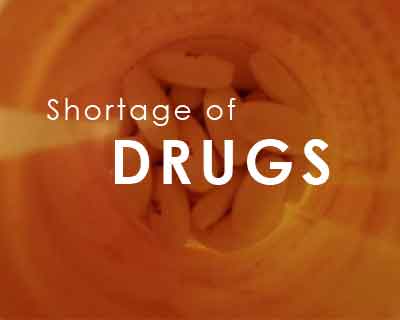 Kochi:In an effort to
curb prices
of essential medicines the state government has landed itself into trouble. The state of Kerela is facing acute shortage of drugs as drug company's have allegedly withdrawn themselves from the market, resulting in essential medicine shortages in both private and government run healthcare facilities.
Drugs, including those for liver treatment, cancer, dog and snake bites and even IV saline, are either in short supply or have gone missing from hospitals and chemist shops. IV salines have disappeared from chemist shelves ever since the Drug Controller cut down its price from Rs. 83 to Rs.14.
Shortage of IV saline could lead to serious consequences like disruption of surgical processes unless government takes quick action. Major private hospitals are being reported to have rescheduled cancer treatments due to shortage of drugs.
Principal Secretary (health), Rajeev Sadanandan however has counteracted saying,"There has been a slight shortage of IV fluid in government hospitals but it will be available in a day or two. Most of the other drugs are available in our hospitals."
The list of drug shortfall includes names like: leterozole (breast cancer), Capecitabine (for colon, rectal and breast cancer) ), filgrastim (to treat neutropenia, a lack of white blood cells), human normal immunoglobulin (to improve immunity), heparin (blood thinner), anti-rabies vaccine and anti-snake venom.
Dr Sanjeev Singh, Senior Medical Administrator, Amrita institute of medical sciences (AIMS), Kochi. said that some essential medicines had disappeared from the market and they had requested drug companies not to stop supply of essential medicines.
CEO Dr Harish Pillai, Aster Medcity acknowledged the fact that drug capping had created an impact on the drug supply chain. And that the government did need to see how it could be ended.