Kokilaben Dhirubhai Ambani Hospital trust fined Rs 174 crore : Report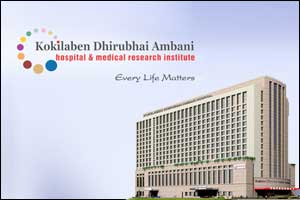 Mumbai:  Kokilaben Dhirubhai Ambani Hospital has found itself on the wrong side with the Maharashtra government, with the latter having asked its parent Trust to pay a fine of Rs 174 crore, according to recent report published by newsdaily DNA 
An earlier report in
TOI
states that the state government had allotted approximately 12 acres of land to  Malti Vasant Heart Trust for a 30-year lease period at a token rate of Rs 1 per year. The trust, along with the Ambani Group built up the hospital in 2009 naming it Kokilaben Dhirubhai Ambani Hospital and Medical Research Institute. Both Tina and Anil Ambani are currently the trustees of the trust.
Since 2010, objections are being raised by the revenue department over the nature of the operations and allegations of violations such as changing the trustees without taking permission from the state government. The revenue department is reported to have written to the trust stating that with the breach of the conditions, the government should either take over the land allotted to the trust or charge 75% of the unearned income according to the plot's value.
Now a recent DNA report states that the government has written to the trust asking it to pay Rs 174 crores ( 75% of estimated value of Rs 233 crore) for using the parts of the Kokilaben Dhirubhai Ambani Hospital for commercial purposes other than hospital operations. These include undertaking various activities such as running a spa, salon, food court, as well as various offices of the Reliance Group. The report queotes the order as stating
"Therefore, as per the 2008 ready reckoner rate, the total value of the land was Rs 233 crore, the 75 per cent amounting to Rs 174 crore has to be recovered from Reliance," says an order by the Mumbai suburban collector. DNA has a copy of the government order.

"Besides, Tina Ambani in her letter to Chief Minister in 2009 said that this said hospital is the flagship project by Anil Dhirubhai Ambani. She had also claimed that they had invested Rs 291 crore for the development of this hospital. It shows that the Malti Vasant Heart Trust property has been controlled by Anil Ambani. While developing this hospital, Ambani had availed the floor space index of 5.

Therefore, Ambani has to pay Rs 174 crore to the state government for the said violations,"
The order also states that the failure to pay would lead to the government taking back its land. The trust in its
The trust in its reply justified that the facilities so mentioned are only supplementary to the hospital's core activities and hence its premises cannot be stated as being used for commercial purposes
"The said objected space is not the office of the Reliance company, but it is the administrative building where research has been conducted on various diseases. While the food court has been used by the relatives of the patients and visitors. This is one of the essential sort of the facilities in the hospital and the gift shop is for the visitors and relatives. People buy gifts and give them to patients, mostly the child patients," the Trust said in its reply to the Mumbai suburban collector.