Kolkata doctor held for killing girlfriend in Jamshedpur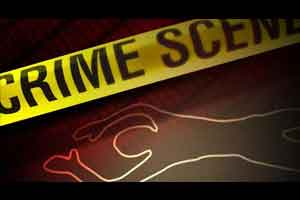 Jamshedpur: A Kolkata-based doctor was today arrested here on the charge of killing his girlfriend whose body was found in a suitcase near Tatanagar railway station in Jharkhand, the police said.
Police arrested the doctor from a hotel where he has been staying since October 31 and meeting Chainika Kumari, the victim and a paramedic by profession.
Senior Superintendent of Police Anoop Mathew said the accused, who works in a reputed hospital in Kolkata, strangulated the 30-year-old woman on suspicion that she was having another affair.
He then stuffed the body in a suitcase purchased locally and dumped it near the parking lot of Tatanagar railway station last night, Mathew told a press conference.
The 30-year-old unmarried doctor also hid her two-wheeler at a place in Bistupur here which was recovered.
When Kumars body was discovered, the police found her purse, shoes, comb, mobile phone and office ID card in the suitcase, Mathew said.
Though the victim was on leave for the past couple of days, she used to leave home at her usual time on the pretext of going to hospital to meet the doctor in the hotel and return home at her usual time.
A senior official of the hospital where Kumari worked said her parents called up the hospital when she did not return home.
The staff members then found a packet on her desk bearing the doctors name and phone number, the official said.
"When we called up that number and enquired about her, he initially said he did not know about her whereabouts. But during another call later, he started crying and said he had killed her," the official said adding that the doctor did not leave the hotel even after that confession.
Police arrested him from there subsequently.
The SSP said the relationship between the two had strained for some time over the doctors suspected that she was having another affair with someone.
The two worked at a hospital in Dumdum area of Kolkata three years back where they developed a relationship. Both left that institute later and joined other hospitals.