Kozhikode: hospitals turn soft targets for thieves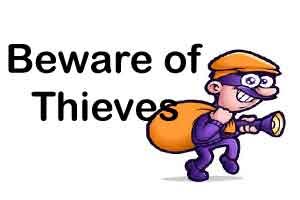 Both government and private hospitals in Kozhikode have apparently become soft targets for thieves, who in turn offer support the elders as bystanders.

Such incidents have been reported at Kozhikode medical college initially, and then there were emerging reported of criminal activity even in private hospitals of the city. The elderly specially get duped by such pseudo-social bystanders, who offer support, but snatch away their gold, money, and other valuable swiftly.

One such incident was reported at the Nadakkavu police station which followed an arrest of a Mukkom-native in connection with a similar incident.

As reported by TOI, according to police, Mujeeb Rahman, (34), stole 10 sovereigns of gold and Rs.2.5 lakh from a person hailing from Kondotty. Not less than six cases were registered with the police in the last three months. Many incidents in which people lose nominal amount of money do not register complaint with the police.

What is more threatening is the fact that the criminals adopt a different modus operandi depending on their target.

It is easy to lift money and other valuables when a bystander is engaged with the patient. By keeping a close watch on their each movement, while those who are without a bystander are offered assistance.

As further reported by TOI, a few months ago an incident was reported where an autorickshaw driver was cheated in a similar manner. According to the complaint, the man who boarded the autorickshaw asked the driver for Rs 1,000 which he promised to return on the way back to the house of the patient. The auto driver handed over Rs 1,000 and the accused failed to return.

A series of incidents where patients are cheated by persons in the guise of hospital staff were also reported at Kozhikode Medical College Hospital. Some persons cheat money from patients offering them assistance to speed up consultation of doctors by offering them bribe. Besides, vehicle lifters also concentrate at the parking lots of hospitals to lift two-wheelers. The vehicles of those who forget to take the key with them are targeted by such gangs.