LV Prasad Eye Institute opens its fourth Secondary Centre in Odisha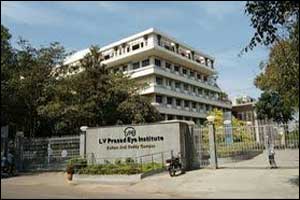 Hyderabad: The Bijayananda Patnaik Eye Centre, LV Prasad Eye Institute's 18th Secondary Eye Care Centre, was inaugurated at Pabitrdiha in Keonjhar district of Odisha by State Minister for Health Pratap Jena on Thursday.
This was the fourth Secondary Centre in Odisha.
The late Dr Bijayananda Patnaik and his wife Dr Rajinder Kalsi Patnaik gifted the land, the Eye Institue said in a release here.
The Combat Blindness International, USA supported the construction of the hospital and equipment through a generous gift from the Jack Deloss Taylor Charitable Trust, USA.
To make quality eye care accessible and affordable, LVPEI along with its partners, and local support from the community, has established a comprehensive eye care facility in Keonjhar district, which is one of the five most scheduled areas of Odisha.
Additionally, low vision rehabilitation services will also be provided at the centre through its centre-based and community-based approach. Low Vision Rehabilitation is an integral part of the LVPEI's pyramidal model of care delivery. Primary eye care centres will be established in the vicinity of this secondary centre.
According to LV Prasad Eye Institute (LVPEI) Vice-Chairman Dr Taraprasad Das, "The centre in Keonjhar will look at the general and specifically eye health of people working and living in mining areas of Keonjhar.
The LVPEI eye care network in Odisha comprises one Tertiary Eye Care Centre in Bhubaneswar, 3 Secondary
Eye Care Centres at Rajgangpur (Sundargarh district), Rayagada (Rayagada district) and Berhampur (Ganjam district) and 2 Primary Eye Care Centres at Lanziberna (attached to Rajgangpur centre) and Therubali (attached to Rayagada Centre).
Dr Mrs Rajinder Kalsi Patnaik said "This small piece of land where my late husband was born has been turned into 'a piece of art' ophthalmic hospital. There could not be a better tribute to him and the entire Patnaik family."
Prof. Suresh Chandra, Founder Chairman, Combat Blindness International said the Eye Centre will provide high quality and sustainable eye care to people of Keonjhar.
LVPEI is a World Health Organization Collaborating Centre for Prevention of Blindness and a Global Resource Centre for VISION 2020: The Right to Sight initiative.
The Institute pyramidal model of eye care network currently includes a Centre of Excellence in Hyderabad, 3 tertiary centres in Bhubaneswar, Visakhapatnam and Vijayawada, 18 secondary and 169 Vision Centres that cover the remotest rural areas in the four states of Telangana, Andhra Pradesh, Odisha and Karnataka.