MIT researchers develop non-invasive technique for blood sugar control in diabetics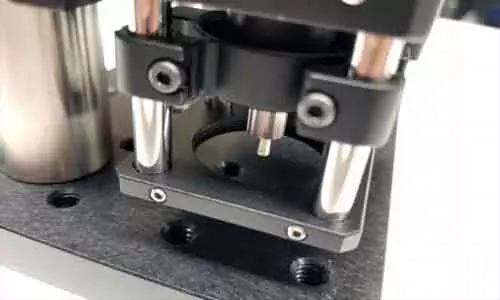 USA: Researchers at MIT have developed a noninvasive method that can be used to monitor blood glucose levels from just below the skin surface through the use of infrared light. This will make the management of blood sugar easier for diabetic patients who currently need to prick their fingers several times a day to make sure their blood glucose levels are in control.
The method revolves around the use of Raman spectroscopy that involves shining near-infrared light on the skin which reveals the chemical composition of tissue, such as skin. MIT scientists have now taken an important step toward making this technique practical for patient use: They have shown that they can use it to directly measure glucose concentrations through the skin. Until now, glucose levels had to be calculated indirectly, based on a comparison between Raman signals and a reference measurement of blood glucose levels.
For the study, the researchers developed a new approach that lets them see the glucose signal directly. The novel aspect of their technique is that they shine near-infrared light onto the skin at about a 60-degree angle, but collect the resulting Raman signal from a fiber perpendicular to the skin. This results in a stronger overall signal because the glucose Raman signal can be collected while unwanted reflected signal from the skin surface is filtered out.
The researchers tested the system in pigs and found that after 10 to 15 minutes of calibration, they could get accurate glucose readings for up to an hour. They verified the readings by comparing them to glucose measurements taken from blood samples.
"This is the first time that we directly observed the glucose signal from the tissue in a transdermal way, without going through a lot of advanced computation and signal extraction," says Peter So, a professor of biological and mechanical engineering at MIT.
Further development of the technology is needed before the Raman-based system could be used to monitor people with diabetes, the researchers say. They now plan to work on shrinking the device, which is about the size of a desktop printer, so that it could be portable, in hopes of testing such a device on diabetic patients.
"You might have a device at home or a device in your office that you could put your finger on once in a while, or you might have a probe that you hold to your skin," So says. "That's what we're thinking about in the shorter term."
The study, "Direct observation of glucose fingerprint using in vivo Raman spectroscopy," is published in the journal Science Advances.
Source : journal Science Advances