Lack of Guidelines on Medical Certificate by irks Rajasthan High Court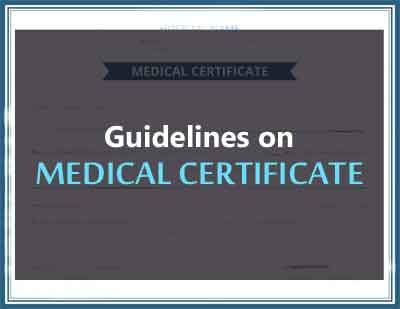 JODHPUR: The lack of guidelines for issuance of medical certificate by doctors in the state seems to have not gone well with the state high court. The court passing a stern order  summoned the state's advocate general with the compliance report pertaining to the guidelines for issuance of medical certificates by doctors . This comes in the follow up of an earlier court order of the year 2005, which asked the state government to draw the guidelines for doctors, but has not been implemented even till now.
The case goes back to the year 2004, when the court was hearing the petition which had caste doubts on the veracity of the medical certificate that was issued by a government hospital in Nagpur. Dismissing the petition, the high court passed an interim order in March 2005 to get the said certificate examined and ordered the government to fix the responsibility in such matters to ensure the appropriate punishment to the guilty reports TOI.
"the doctors of government hospitals usually issue false certificates on unreal grounds, which leads to litigation. Taking undue advantage of these false certificates, the government employees and officials not only claim holidays but also deal a blow to the exchequer"
With the said comments the court had directed the State Secretary ( Medical & Health) to draw guidelines for issuance of medical certificates, as well as with respect to fixing the accountability on issuance of false certificate and prosecuting those issuing false certificate and produce the compliance report in the court. It is reported that while the said matter was pursued, it went on sans any guidelines from the state government. 11 years have passed, the guidelines are still not in place.
The matter again being touched on the appeal recently, the High court has once more directed principal secretary to make the guidelines and has summoned the advocate general on January 11 with the compliance report