Last minute preparation for NEET PG- Expert tips by Dr Sumer Sethi, Director DAMS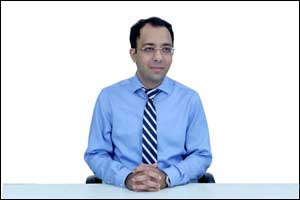 With the NEET PG exam round the corner, students are indeed getting a lot of goosebumps. Not only are there strong jitters regarding the exam, but with National Board of Examinations announcing a number of changes regarding the pattern of the exam including negative marking, aspirants are now facing a lot of confusion regarding the correct strategy that should be applied on the D-DAY.
Medical Dialogues team did an exclusive interview with Dr Sumer Sethi, Director, Delhi Academy of Medical Sciences (DAMS) and a past AIPGMEE topper himself and have taken some important tips from a mentor who has helped lacs of PG aspirants for last two decades and revolutionized the PG medical entrance and training. Read full interview.....
Q) With NEET PG around the corner, what are the important things that aspirants should keep in mind?
Last year NEET PG was undertaken over the course of a week. From this year, it will be a single session exam. Moreover, this year NEET PG is going to be a single set Computer based Test with an element of negative marking as well, which was not there in the previous NEET PG exam which were evaluated by scaling and equating. With negative marking into picture students have to add a bit of caution that questions in which you have no idea about all four choices should be left, but there is always a room for applying MCQ skills like reaching the answer by exclusion of wrong answer and going by your first instinct. To help our students appear for this exam DAMS recently conducted a series of simulated CBT exams in designated computer centers and approximately 45000 medicos appeared for the exam to practise the CBT. This year because the exam is in single set, it is more likely to have more new questions, conceptual things and image based questions. Students should focus on revising their conceptual notes rather than going for rote learning from guide book literature.
Q) Can you guide on some hot topics for this year's exam?
At this point of time, the focus should be on concepts and one should have a thorough knowledge of facts. This paper is being conducted by National Board of Examination (NBE) and I feel paper should be mixture of clinical questions, one liners and visual based questions. DVT and class notes should be thoroughly revised. Students should be definitely be giving their remaining grand tests and class tests for MCQ practise. Last 25 days should be utilized for revision.
Q) With just one month to the exam what should be the revision strategy from students?
NEET PG this year is a single set 300 questions with an element of negative marking in contrast to previous NEET which were multiset and had no negative marking. Students have to be computer friendly and should practice giving long session CBTs to be confident in this pattern.Students should make sure that you revise your notes in last 20-25days. Don't forget to revise visuals as this is a possible change this year. And finally, this exam will have 300 questions so make sure that time management skills are geared for a long session. I wish all PG aspirants best of luck!
Q) How has DAMS changed is teaching style and course curriculum to match the new pattern of NEET?
DAMS has been the pioneer in the segment of PG entrance preparation for last two decades. We have been able to maintain our leadership position because of our constant endeavour to changing pattern. PG entrance exam pattern is very dynamic, with NEET PG style of questions has changed majorly to more conceptual and visual style questions. We conduct special workshop for NEETPG visual questions called as DVT and is extremely popular with medical graduates countrywide. Last event was attended by around 30k graduates countrywide. Also in new style NEET PG number of repeat questions has gone down and our teaching methodology is primarily based on comprehensive brush up of the entire subject in contrast to just mugging up the repeats. We base our CRS series (Comprehensive review series) on standard textbooks like Robins Pathology, Harrison Textbook which is more apt for current scenario than so called guidebooks which are just random compilations of old style questions which are no longer relevant in new style NEET PG.
Q) DAMS has always been on the fore front of producing topper in every competitive PG entrance exam? What techniques are employed by DAMS faculty to better and consistent results?
Through our 150 plus face to face and VSAT based classrooms, we use our own method and Pedagogy at DAMS which is based around the principles of Quality conceptual teaching and Progressive Assessment. Our teaching methodology recognizes that intricate subjects with inter-linkages with other subjects require multiple passes for deeper understanding. At least 3 passes are typically required for effective clarity, cognizance and retention. The combination of our classroom, specially designed tests, Review Sessions based on specific exams, Our Comprehensive Review Modules and Question banks create the opportunity for 4-5 revisions of the syllabus. Aspirants joining the 3/4 year foundation program have additional advantage subject exposure in a smooth and steady manner, lending better clarity and grip on the subject matter. Our multi-step progressive assessment is a well-structured program which at the formative level assesses student's comprehension of taught subject matter through class tests, Subject wise and Grand Tests. Our comprehensive Assessment Program is intensive and instructive in orientation and implementation.
An AIPGMEE topper himself, Dr Sumer Sethi is a radiologist and Director of DAMS, one of the best PG medical entrance coaching institute in the country. For more details, check out the site of DAMS
For query email at
info@damsdelhi.com