Violation of Merit: Tamil Nadu MGR Medical University Denies Registration to 13 MBBS Students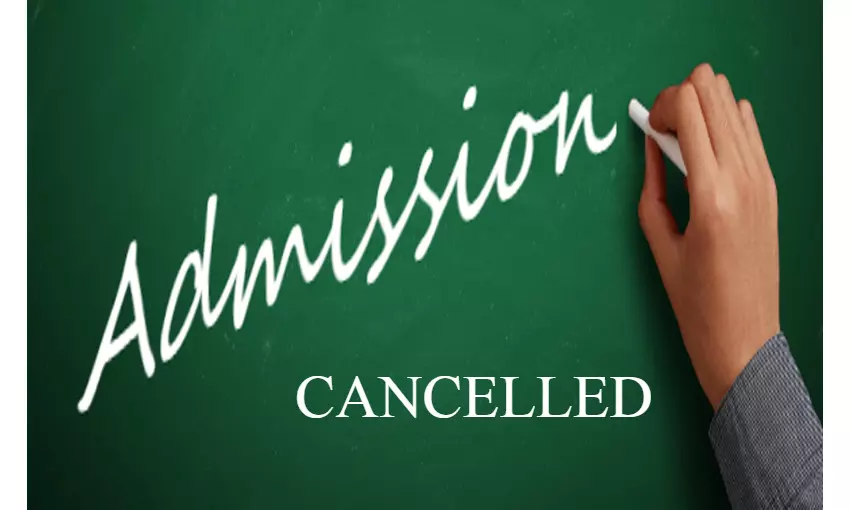 Chennai: Following the objection from the State Selection Committee alleging that the admissions have not been done on the basis of merit, the Tamil Nadu Dr. MGR Medical University has recently refused to give registration to 13 MBBS students belonging to 5 private medical colleges.

Further, the Directorate of Medical Education would ask the college to discharge these students and ask to explain the reason for these 'illegal' admissions.
Among these students, who were admitted in 2020, six are from Karpagam Faculty of Medical Sciences and Research Hospital, four students from Madha Medical College & Research Institute and one student each from Panimalar Medical College Hospital and Research Institute, Melmaruvathur Adhiparasakthi Institute of Medical Sciences and Research and Dhanalakshmi Srinivasan Medical College and Hospital.
Although these students had cleared the entrance test NEET, their names did not figure in the list sent by the State Selection Committee as there were many other students who scored better than these students.
Also Read: FIR against doctor for allegedly cheating man of Rs 11 lakh on pretext of MBBS admission for daughter

As per the latest media report by the Times of India, the State Selection Committee, operative under the Directorate of Medical Education is in charge of allotting students to medical colleges- both private and Government.

After the counseling process gets over, the Committee gives the list of vacant seats to the private medical colleges. Following this, the colleges are supposed to admit students from a list given by the Committee as per the guidelines issued by the Apex Court. In this list, the Committee gives names of ten students for each and every vacant seat.
As per the protocol, the management of the private medical colleges are supposed to give admission to students from this list only and complete the admission process within a scheduled time.
However, recently the Committee found out that some self-financing medical colleges had admitted students from outside of the list despite the fact that students with higher scores were denied admission, which was a clear violation of merit-based admission.
TOI adds that when Dr. P Vasanthamani red-flagged the admissions, the State Health Department advised her to follow the rules of the National Medical Commission (NMC), erstwhile Medical Council of India (MCI), and state medical university.
While commenting on the matter, Dr. Vasanthamani said, "Students admitted to the college had marks much below the list we had sent."
Also Read: Rs 22 lakh Unauthorised Money collection for Exams: Tamil Nadu Medical College goes under scrutiny
Source : with inputs