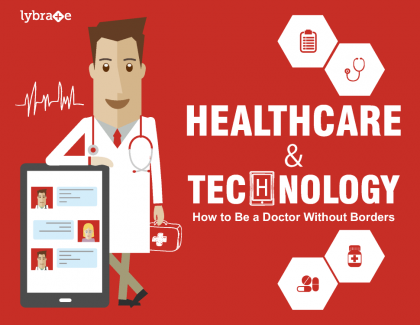 NEW DELHI: One of  India's first and largest mobile healthcare communication and delivery platform Lybrate has announced that it has been roped in as digital partner by the Indian Medical Association (IMA), to educate the over 2.5 lakh doctors under its fold on effective ways to incorporate technology into their practice, to communicate with patients and reach out to more people.
Under the partnership – which will span a year – Lybrate will provide technical training to IMA, coaching its members – spread across 30 states and 1,700 branches – and the medical fraternity at large about using technology for better communication with patients, as well as on increasing presence across geographies.
"As IMA's digital partner, it will be our endeavour to help bridge the skills gap in the healthcare sector with respect to technology. Doctors will be taught how to make effective use of the digital space to manage their practice better and communicate with more patients without moving from their place of practice," said Saurabh Arora, CEO of Lybrate. "They will also be encouraged to help the masses by providing second opinions and sharing their experience and knowledge aimed at creating awareness about the preventive side of medicine."
................................ Advertisement ................................
Lybrate will also reach out to medical students under the partnership to impart training relating to digitising practice, which they can immediately implement post their studies.
"Given the size and vastness of our country, the scope of digital healthcare is immense and if implemented in the right way, it can help solve many problems faced by the sector. We hope to work together with Lybrate towards making healthcare accessible to the people of India," said a joint statement by Dr A Marthanda Pillai, national president of IMA and Dr KK Aggarwal, secretary general of IMA.
................................ Advertisement ................................
Lybrate will look at associating at other levels with the umbrella body of doctors to help more people benefit moving forward.
Author Details
Meghna A Singhania is the founder and Editor-in-Chief at Medical Dialogues. An Economics graduate from Delhi University and a post graduate from London School of Economics and Political Science, her key research interest lies in health economics, and policy making in health and medical sector in the country.
She can be contacted at editorial@medicaldialogues.in.
Contact no. 011-43720751
................................ Advertisement ................................
0 comment(s) on Lybrate ties up with IMA to train registered doctors on using technology