Madras HC issues notice to Union Health Secretary on AIIMS site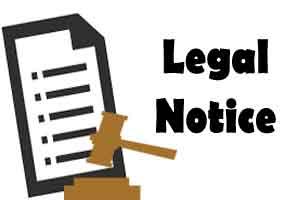 Madurai: The Madras High Court ordered notice on a plea seeking contempt proceedings against the Union Health Secretary for not implementing its direction on the site for an AIIMS facility in Tamil Nadu.
A division bench of the court's Madurai bench comprising justices M Sathayanarayanan and Hemalatha ordered notice to Union Health Secretary Preeti Sudan and adjourned the case.
In his contempt petition, K K Ramesh contended that five localities--Perundhurai, Chengalpattu, Thoppur, Sengipatti and Pudukottai-- were selected by the state government and the list was to the Centre on October 31, 2014.
A central committee inspected the places and submitted its report and it was for the Centre to decide on the AIIMS location, he said.
When the PIL came up on August 2 last year, the court had directed the government to decide the location by December 31 and announce it on January 1, this year.
However, the Centre had not announced the location.A notice was sent to the Union Health secretary on January 2 for implementing the court order but no action was taken.
Hence contempt action should be taken for deliberately disobeying the court order, the petitioner said.