Doctors unnecessarily harassed in court cases, observes Madras HC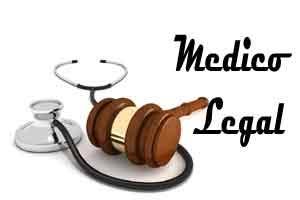 Chennai: Madras High Court has recently made a strong important observation about unnecessary harassment of medical professional in the court arena, in many medico legal cases. The concerned case was of two doctors at SP Hospital, who treated an
acid attack
victim, while on duty. The court observed that professionals, including doctors, are shy and hesitant to make an appearance in courts, due to  the unnecessary harassment in cross questioning faced by them.
"This doctor, who has stated that he gave first aid to Vidhya and referred her to government hospital has been harassed with unnecessary questions. A perusal of the cross-examination of this witness would show that most of the questions were unnecessary and unlawful, and were in the nature of harassing the doctor. There is nothing elicited from this witness to doubt his credibility. It is not understandable as to why this doctor was repeatedly asked to come to court, and subjected to cross-examination which was mostly aimed at harassing him," observed a division bench of Justice S Nagamuthu and Justice V Bharathidasan.
The case-in-point refers to a Dr Stalin who was reportedly on-duty at S P Hospital in Adambakkam. Dr Stalin attended to Vidhya who was rushed to the hospital after being allegedly attacked by her fiancé-who allegedly poured acid on her. The reported incident took place on January 30, 2013 reports TOI.
Dr Stalin provided her with first aid. He then referred the victim to a government facility. Following which he was a prosecution witness 13 in the case and examined. Dr Stalin was subject to cross examination by the defence counsel.
It is further reported that this led to Dr Stalin facing questions from the defence lawyer during the hearing of the case in the court. During the trial, the defence lawyer implied that he should be held responsible for violation of medical ethics. Besides, he was also questioned on his integrity of service, by facing questions like why he has not joined government service on completing his MBBS course.
Defence counsel in addition bombarded the doctor through his set of questions with relation to the partnership of the hospital such as when was the hospital established, if it possesses a proper license under Tamil Nadu Private Clinical Establishment Act, 1997. Also, Dr Staling was subject to additional scrutiny like bed-accommodation and OTs are in the hospital.
Reportedly, Dr Stalin was subject to an intense cross-examination for 2-days. He was also required to visit the court three times, the court observed. Likewise, Dr Jithendher Singh also made an appearance in the court for two times, in a gap of 5 months. He spoke about the post mortem too, and had to appear in the court twice for cross examination.